Gareth Ford Williams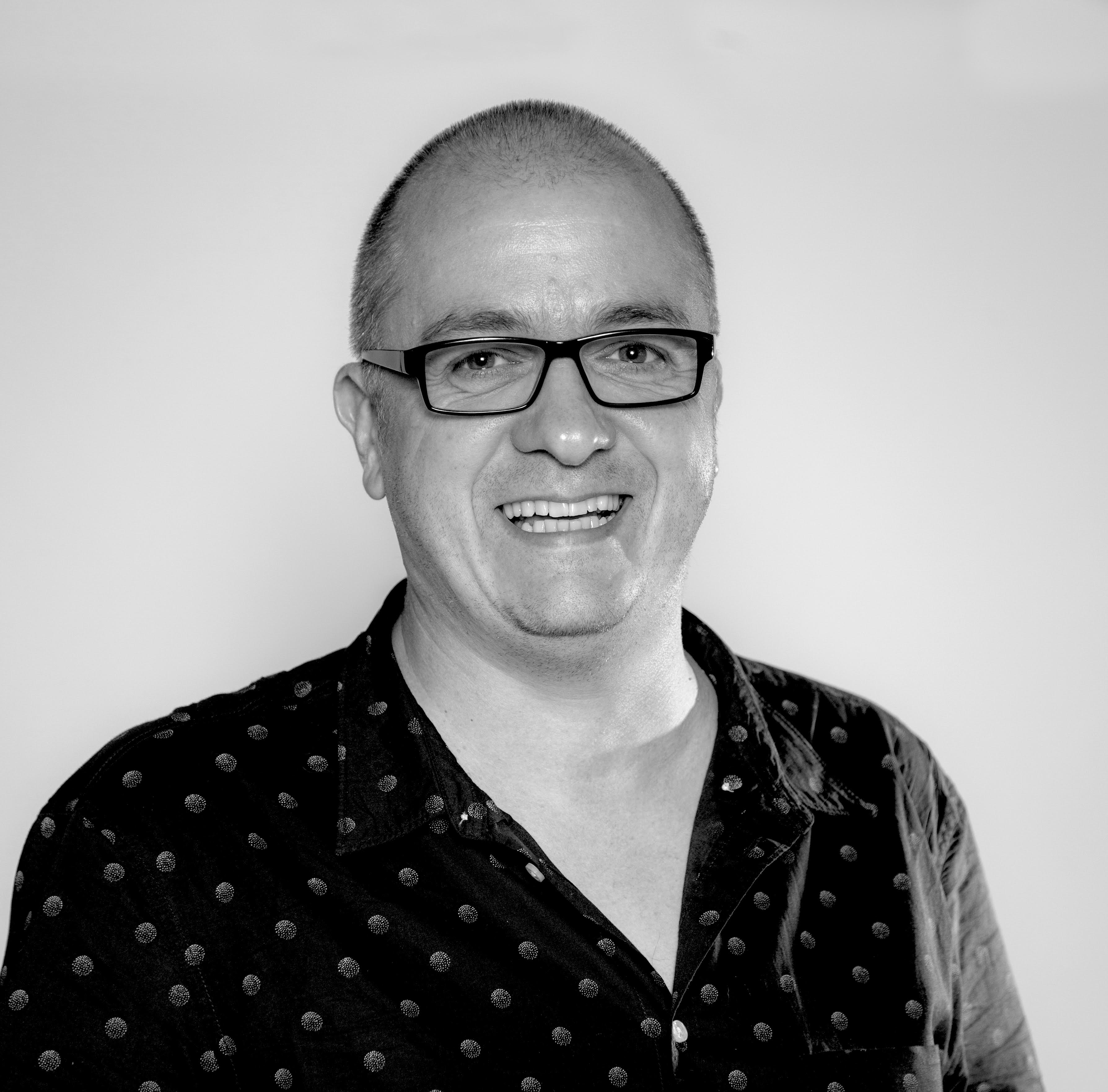 Director, Ab11y.com
---
Gareth has so far had a 36-year career path that has made no sense whatsoever and has included being a sound engineer, artist, business development manager, design manager, product manager, joining BBC Marketing and Audiences in 2003, finally landing in the UX team in 2010 where he was a 'Head of…' for 12 years.
He has dyslexia and ADHD which are not superpowers and has a penchant for both cake and beer, although he rarely mixes the two.
2005 Gareth founded the BBC's Digital Accessibility Team. Over the course of the first 3 years the Accessibility Team were an integral part of iPlayer's core product team and ensured the BBC iPlayer V1.0 launched as a fully accessible product.
Gareth also established the Design Research Team in 2010 and subsequently became a Head of UX Design.
Whilst at the BBC some of his achievements included:
2009 he wrote and delivered the accessibility requirements for the YouView.com platform, including firsts for single-switch access, cognitive UI design, and a built-in magnifier

2011 his team pioneered the world's first Mobile Accessibility Guidelines, BBC MAG

2012 he established the world's first Accessibility Champions Network and in the same year was a key contributor to GamesAccessibilityGuidelines.com

2014 he co-wrote the first physical workplace neurodiversity guidelines for BBC CAPE

2016 he co-managed the development of the BBC's accessible typeface, BBC Reith, and has gone on to become a specialist in accessible font design

2017 he launched the BBC GEL Tech Docs project to make accessibility easier to deliver using Documentation Driven Development

In 2021 After working on the BBC's re-brand and policies, Gareth left the BBC to work as a co-director of AB11y.com, to focus his efforts on developing the world's first ethical accessibility quantitative inclusive UX data platform.
Gareth is also a prolific public speaker and regularly writes articles on accessibility in its broadest sense.
https://garethfordwilliams.medium.com/
---
Classes
John Slatin AccessU 2022
John Slatin Virtual AccessU 2021