Kate Sonka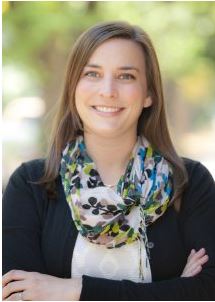 Executive Director, Teach Access
---
Assistant Director of Academic Technology at the College of Arts & Letters at Michigan State University. Ms. Sonka holds a Master's degree in Bilingual/Bicultural Education and a TESOL certificate from DePaul University. She improves teaching and learning with technology through course design and support, experiential learning, and training and mentorship for faculty members and students. Her scholarly areas of interest include second language acquisition, the role of language in identity development, and the intersection of accessibility and experiential learning.
Kate's teaching experience includes a first-year writing course for non-native English speakers; a study abroad about language acquisition and global English in China; a study away to Los Angeles where students explore and meet leaders in the film and creative industries; and a study away to Silicon Valley where students engage and build relationships with tech companies around accessibility.
Stemming from her interest in how accessibility exists in professional and academic spaces, Kate is the Executive Director of Teach Access, has consulted with the U.S. Department of Labor on accessible hiring practices, and is the founder and Director of the Accessible Learning Conference at Michigan State University.
---
Classes
John Slatin Virtual AccessU 2021