Dr. Lisa Sterba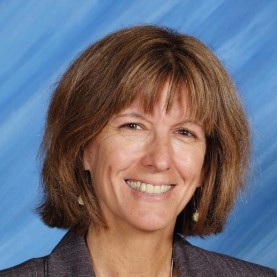 Chief Operations Officer, Omaha Public Schools
---
Dr. Lisa Sterba started her career with Omaha Public Schools (OPS) as a teacher of students with Orthopedic Impairments and/or multiple disabilities. Dr. Sterba went on to lead the alternative middle school in OPS as it transitioned from an Independent Study Center to an active school community. The alternative middle school served general and special education students with a majority of the populous being served with an Individualized Education Plan (IEP). A emotional regulator became an important part of the students' days. Dr. Sterba took the skills and lessons learned from the alternative middle school to a general education middle school that served a diverse community. She served as Principle at Lewis and Clark Middle School where she built a dedicated team of teachers commited to serving a community where 18% of the students had an IEP, 10% were Gifted, 32% were African American, 13% were Asian, 15% were Hispanic, 1% were Native, and 32% were Caucasian. Among her many awards and recognitions are these:
1995 Alice Buffett Outstanding Teacher Award

1995 Head Coach for Team Nebraska Special Olympics Aquatics Team, International World Games, New Haven, Connecticut

2005 The Center for Biopreparedness Education and the Nebraska Department of Education Partnership Award

2015 Collective For Youth Advocate for After School Programs Award
Dr. Sterba currently serves as the Chief Operations Officer of the Omaha Public Schools.
---
Classes
AccessEDU