Getting Web Pros Up to Accessibility Speed Since 1998!


Accessibility Internet Rally (AIR)

Led by Chair Reginé Gilbert, the 2022 AIR is Launched!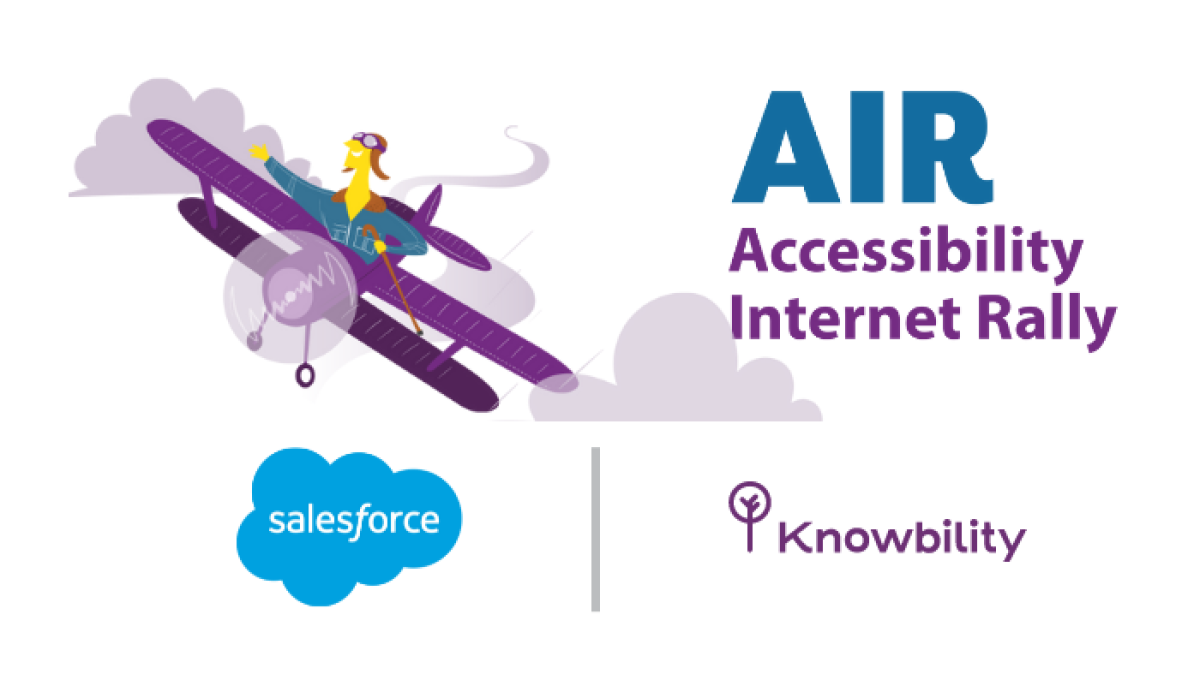 The Accessibility Internet Rally (AIR) teaches web pros how to design accessible web sites and apps in a practical, hands-on setting. Your company team is trained and mentored while building a basic website for a nonprofit organization or artist.
The 2022 Race to Accessibility is on!
Knowbility was pleased to welcome Chair Reginé Gilbert to our Austin Headquarters on Thursday, September 8 to Kick Off the 2022 Accessibility Internet Rally (AIR) competition. For more than 20 years, AIR has launched accessibility careers and lifetime commitment to digital equity.
AIR is a fun, friendly web raising contest that teaches digital accessibility in the context of community collaboration and creative exploration. AIR participants learn accessibility skills that they take with them into their development practice. Artists and nonprofit groups better serve their communities with accessible web sites.
18 teams compete
Teams of web pros took the challenge! Nonprofits and artists polished up their content. Participants have been provided with digital accessibility basic training. They have begun the 8-week Accessibility Internet Rally (AIR).
On September 8th teams and nonprofits joined forces, met with their expert mentors, and the race to accessibility took off! Follow along as 18 teams create accessible nonprofit sites to serve community needs.
The calendar of events and more information are listed and linked below.
Community Advisory Board
AIR is an award winning community collaboration led by volunteers who are committed to building a more inclusive digital world. The creative energy of AIR springs from the dedication of these fine folks. We salute their service and thank them for their time and talents!
Staff Lead: Jessica "Jay" McKay
Community Advisors:
Reginé Gilbert, Chair
Caleb Watson, Team Recruiting
Paul Adam, Lead Mentors
Aaron Bramwell, Team Recruitment
Rob Carr, Lead Judge
Alicia Evans
Jillian Fortin
Sarah Horton
Tim Harshbarger
Bouton Jones
Sponsor Opportunities Available