Getting Web Pros Up to Accessibility Speed Since 1998!


Accessibility Internet Rally (AIR)

Led by Chair Reginé Gilbert, the 2022 AIR is Launched!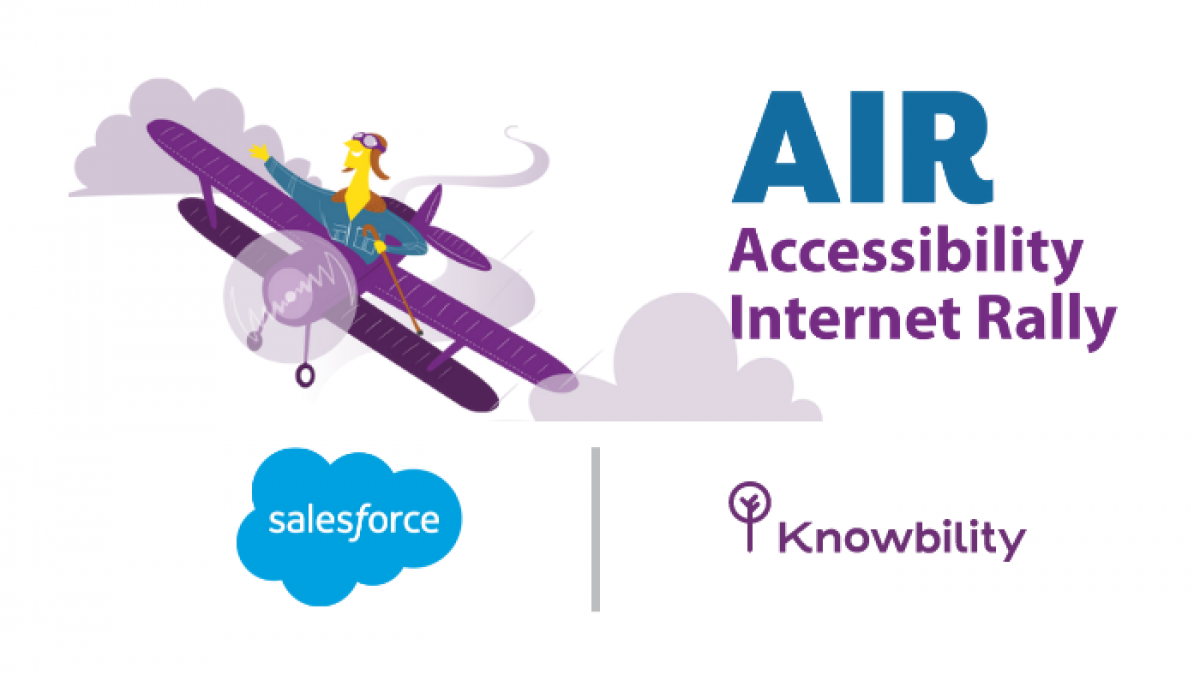 The Accessibility Internet Rally (AIR) teaches web pros how to design accessible web sites and apps in a practical, hands-on setting. Your company team is trained and mentored while building a basic website for a nonprofit organization or artist.
Congratulations to AIRway and Work Opportunities!
The 2022 Accessibility Internet Rally has concluded with outstanding performances from our winning teams!
Here are the results:
First Place - AIRway for Work Opportunities
Second Place - Ca11y Gurls for Central California Animal Disaster Team
Third Place - A11y Fly for Geno's Place
Thank you to all of the teams and clients for participating and making the world more accessible to people with disabilities. Thank you to Reginé Gilbert, our chair, and the advisors, mentors, judges, trainers, volunteers, and sponsors who make this event possible.
We look forward to continuing the journey with all of you next year!
Sponsor Opportunities Available