Getting Web Pros Up to Accessibility Speed Since 1998!


Accessibility Internet Rally (AIR)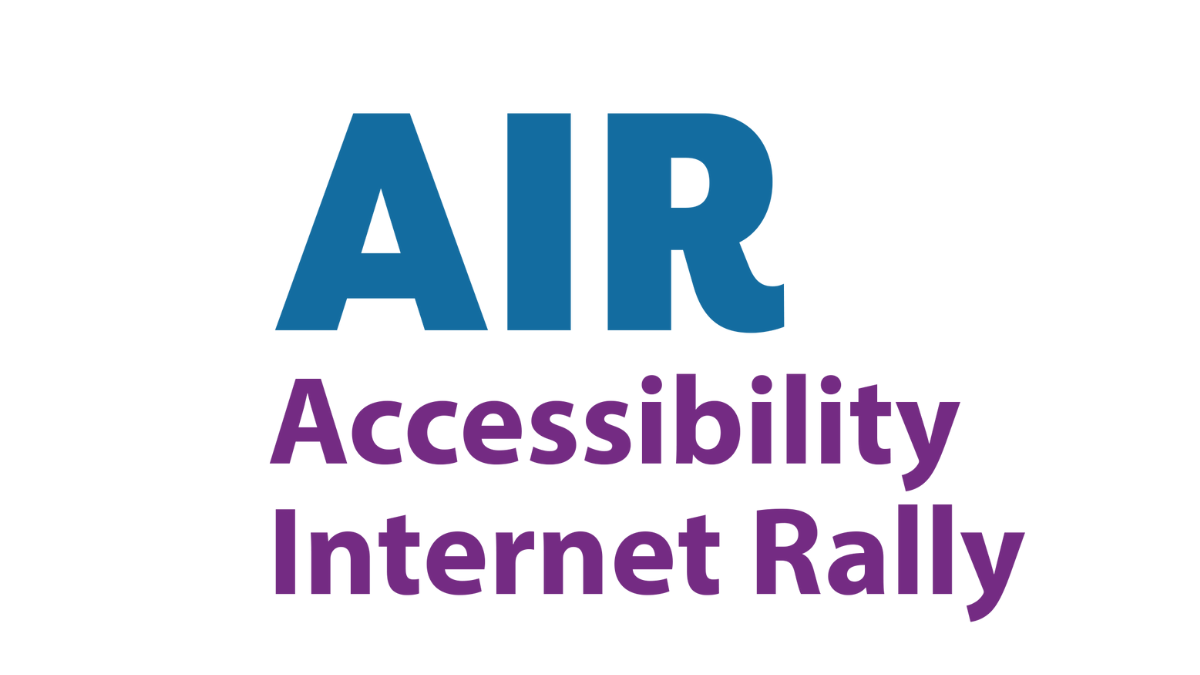 The Accessibility Internet Rally (AIR) teaches web pros how to design accessible websites and apps in a practical, hands-on setting. Company or Indie teams are trained and mentored while building a basic website for Nonprofits, Artists, or Community Organizations.
Registration is now open for AIR 2023!
Start putting your team together today. It can be from your work or perhaps digital development and design friends. You will be upping your skills in accessibility while having fun and helping a nonprofit, artist, or community organization.
If you don't have a team, register anyway. We can help you put one together.
Coming up with creative team names is a fun side feature of AIR.
Bring along your favorite nonprofit, artist friend, or community organization. You can build them a new or refurbished accessible website. All the while, making it a better and easier experience for their site visitors. It becomes a Win Win Win!
AIR 2022 Congratulations to last year's Winners: Team AIRway and their client Work Opportunities
The 2022 Accessibility Internet Rally has concluded with outstanding performances from our winning teams!
Here are the results:
First Place - AIRway for Work Opportunities
Second Place - Ca11y Gurls for Central California Animal Disaster Team
Third Place - A11y Fly for Geno's Place
Members from Team AIRway presented on their journey at this year's AccessU 2023 on May 12th.
Their session Title:
Learning Through Competiton: How Competing in (and Winning) the AIR 2022 Accelerated Our Accessibility Journey.
Questions? Send them to air@knowbility.org. 
Sponsor AIR!
Your Logo Here!
Sponsorship opportunities are available. We have several levels of giving and recognization. If you are interested in sponsoring AIR 2023, please email sponsorship@knowbility.org.