Getting Web Pros Up to Accessibility Speed Since 1998!


Accessibility Internet Rally (AIR)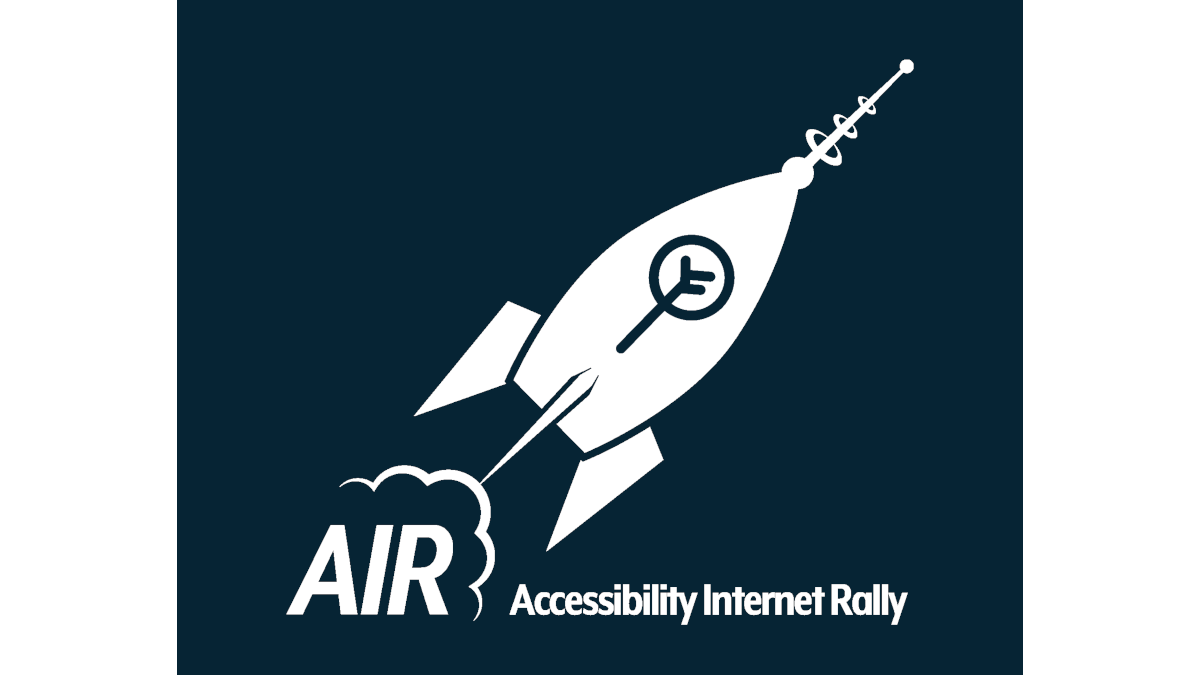 For 25 years, Knowbility's Accessibility Internet Rally (AIR) has been teaching web pros how to design accessible websites and apps in a fun, practical, hands-on setting. Company or Indie teams are trained and mentored while building a basic website for Nonprofits, Artists, and Community Organizations.
The 2023 Accessibility Internet Rally kicked off on September 11.
The Race to Accessibility is ON!
Our goal was 15 and we exceeded expecatations! The September 11 Kickoff was big fun! We told stories, had snacks and drinks, and matched 19 teams of web pros to 19 nonprofit or artistic groups that serve community needs. They are busy learning from our online Learnig Center, working with expert mentors, and planning for their accessibility adventure. The race to accessibiltiy is on!
Follow your favorite teams on social media, donate to program goals and stay in touch through our web site and newsletter.
Viva AIR - 25 years of engageing web pros in digital accessibility as a creative challenge and a human right in the modern world.
Your company can sponsor! There are 2 months of community events till to come - show your commitment.
Support the effort - your donation will help us celebrate 25 years of AIR!
AIR 2022 Congratulations to last year's Winners: Team AIRway and their client Work Opportunities
The 2022 Accessibility Internet Rally concluded with outstanding performances from our winning teams! The results:
First Place - AIRway for Work Opportunities
Second Place - Ca11y Gurls for Central California Animal Disaster Team
Third Place - A11y Fly for Geno's Place