Volunteer with Knowbility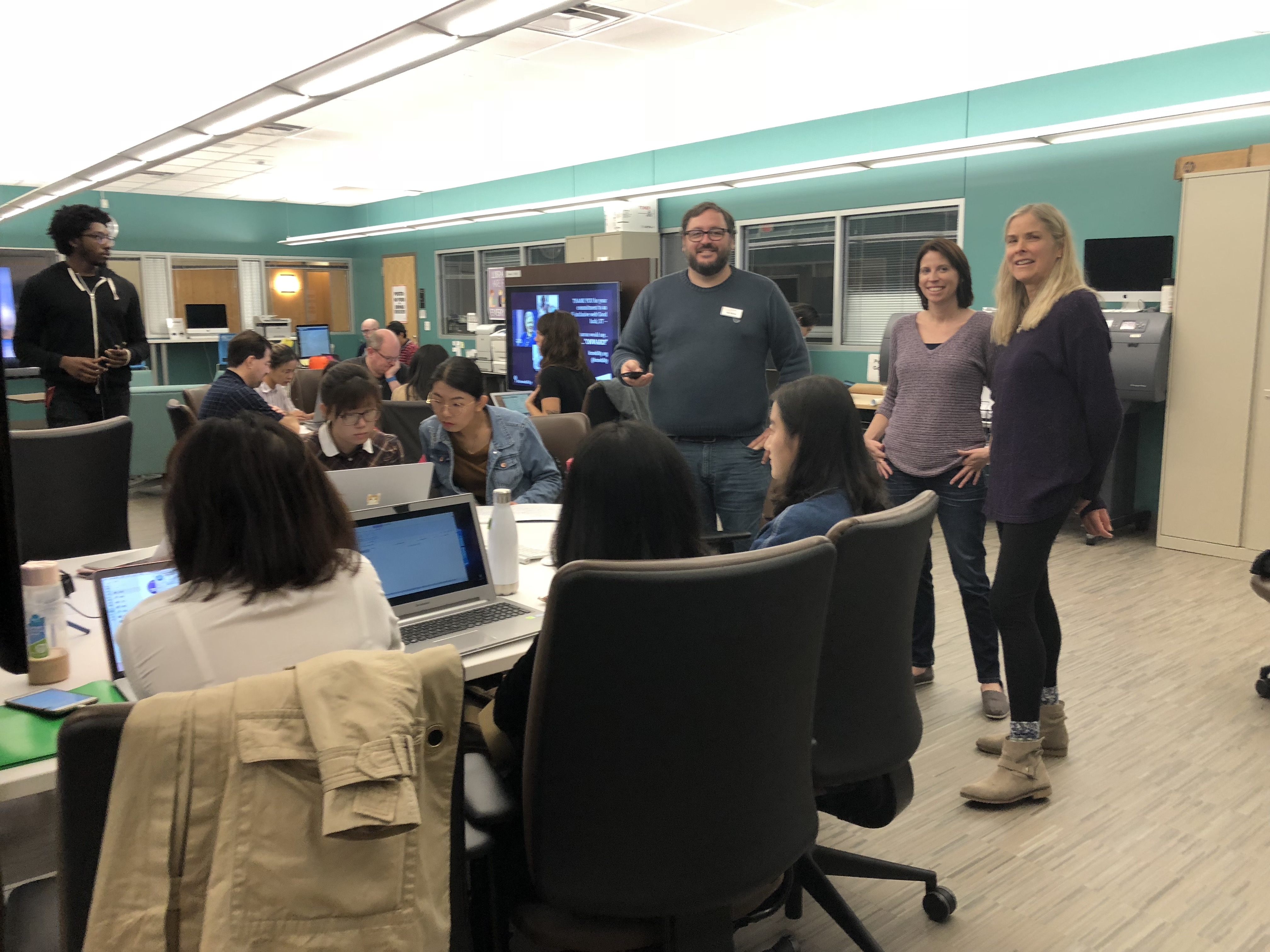 Knowbility has welcomed volunteers in key roles in our work for more than 20 years.
Knowbility volunteers fill a variety of leadership and support roles, from serving on advisory boards and providing expert advice to helping with simple online research or supporting staff at onsite events. We could not do our work without volunteers! It strengthens our community and keeps our perspective open and diverse - thanks for thinking of helping Knowbility pursue our mission of tech equity for all! Here's how:
---
Current Volunteer Needs
Ongoing Volunteer Needs
Events support (onsite in Austin, Texas): We are back to in-person events including the Accessibility Internet Rally (AIR) kickoff and trainings, office open house meetings, accessibility meetups, and more.

Packaging/mailing: We are in the process of sending thank you gifts to sponsors, speakers, and donors.

Web design (online or onsite): participate online in AIR on a team, help a nonprofit maintain an accessible site, or help onsite with minor web site updates here at the Knowbility offices in Austin, Texas.

Sponsor research and development (online or onsite): identify potential corporate sponsors (funders), nonprofit partners, and grant opportunities for our community programs (AIR, AccessWorks, AccessU, and the K-12 Access Toolkit).

Translation (online): translate documents for nonprofits that participate in AIR into French, Spanish, or other languages.

Board membership: our board members are fiscally responsible for Knowbility and provide leadership regarding fundraising, outreach to community and industry leaders and in promoting the vision for our organization.

Research (online): various research tasks that can take about five hours to complete within a week's time.
---
Interested in Volunteering?