Kelsey Ruger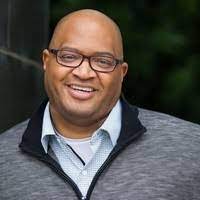 Chief Product & Technology Officer, Hello Alice
---
Kelsey Ruger is a forward-thinking leader in the tech industry, bringing 20 years of expertise in product development, design, and engineering to his role as the Chief Product & Technology Officer at Hello Alice. With a passion for empowering small businesses, Kelsey has played a pivotal role in creating the Hello Alice platform - a comprehensive toolkit for business growth and financial fitness that has already impacted over 1 million enterprises across the US.
Kelsey's award-winning products have made a global impact, reflecting his unique blend of software development and design skills. His past experiences at P97 Networks. AT&T and Prodigy Internet, as well as his work with major companies like Microsoft, Vodafone, and Halliburton, showcase his ability to drive product innovation and make an impact on a large scale.
Beyond his professional achievements, Kelsey is a dedicated advocate for entrepreneurship, co-founding HighDrive TV and serving as the President of the Houston Interactive Marketing Association and Energy Chair of the AMA Houston chapter. He holds a B.A. in Management Information Systems from the University of Houston and was recognized as one of Houston's 40 under 40 in 2012.
When he's not shaping the future of business, Kelsey spends his time inspiring others as a mentor and professor, sharing his wisdom and expertise with students at the University of Houston and Hexagon UX.
---
Classes
John Slatin AccessU 2022