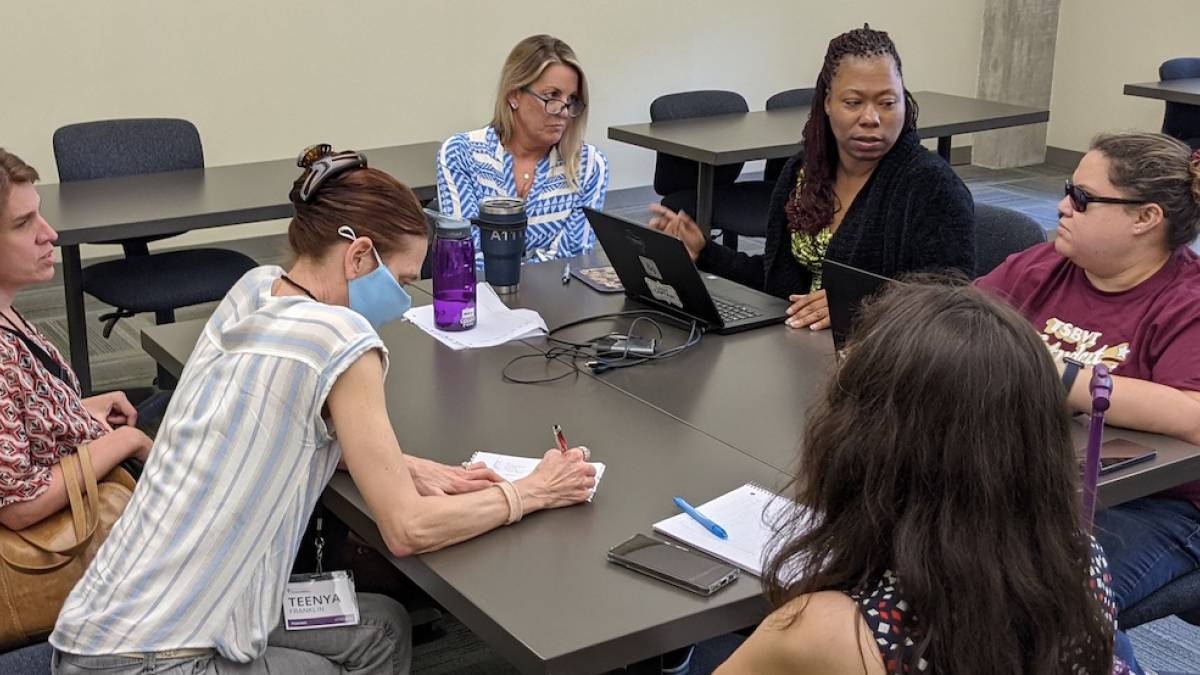 John Slatin AccessU 2022 is a hybrid conference that allows you to connect with the best of the best in digital accessibility training from wherever you are.
AccessU 2023- Onsite and Online
AccessU is designed to bring you the accessibility skills that you need for an increasingly digital world, no matter your location. For our in-person attendees, we are hosting exciting live workshops and activities at St. Edward's University in Austin, TX. If you prefer to join us online, the conference content will be available to you virtually via Zoom Events.
---
Schedule Overview
May 9th Preconference Deep Dives
These full-day workshops are a great opportunity to dig deep into accessibility best practices with amazing instructors. Deep Dive attendees will select one of the following topics when they purchase their ticket:
Disability in DEI
Usability Testing
Front End Design
Data Visualization
Mobile Accessibility
Accessible Frameworks
May 10-12 General Conference
AccessU general conference features three days of in-depth learning from accessibility experts with hands-on practice and peer discussion. Sessions are categorized under the following learning tracks:
Development
Testing
Design & User Experience
Documents & Templates
Interactive & Emerging Technologies
Organizational Practices & Strategic Planning
Policy & Advocacy
Keynotes, Social Events & More!
AccessU is also about community. We invite all attendees to listen to our international keynote speakers, visit the vendor hall and attend our evening onsite and virtual social events.