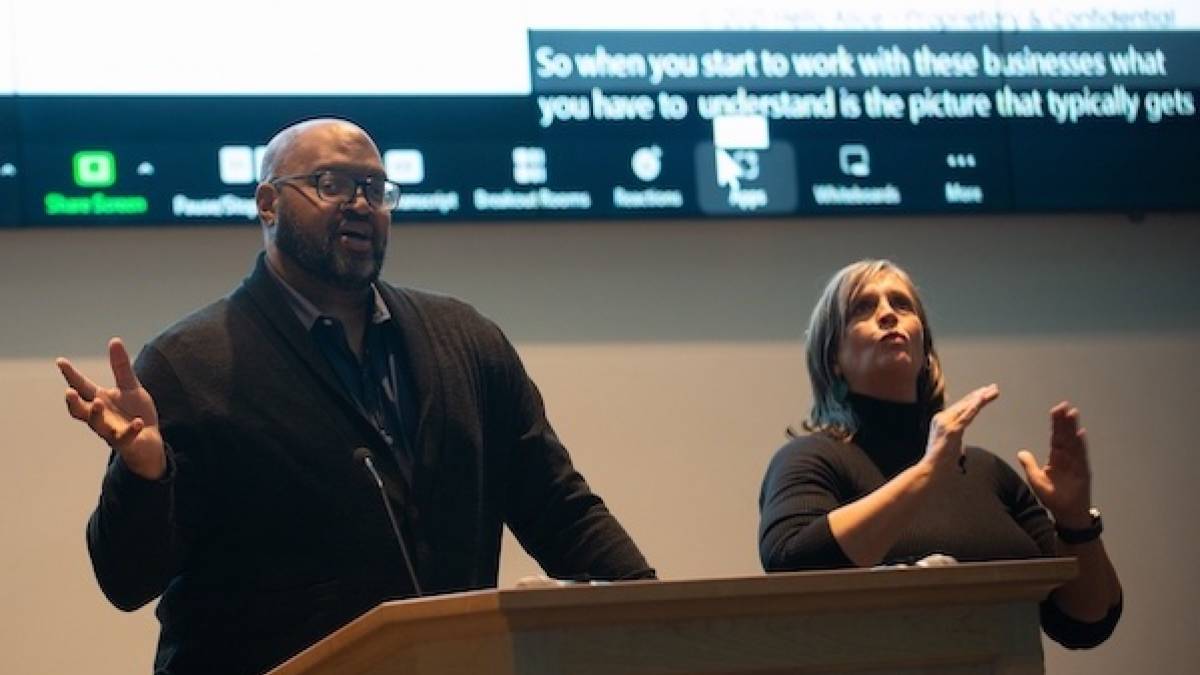 Learn more about our keynote speakers for John Slatin AccessU 2023.
Peter Slatin - May 9, 2023, 6 pm CT
The Future History of Accessibility
The creation and passage of the Americans with Disabilities Act was driven by brave people who had had enough of exclusion, whether by default or by design. Today's framework has it that these pioneers were demanding inclusion. But to be included, someone needs to extend an invitation. What they demanded was much more fundamental than inclusion – they wanted access.
How did exclusionary reality become the status quo, default front door to just about everything everywhere? To understand that we need to consider that the true obstacle to access and participation is neither digital nor physical. We have to dig deeper to face how to pull that framework inside out so that accessibility becomes the foundation of the way we all live. No invitation needed.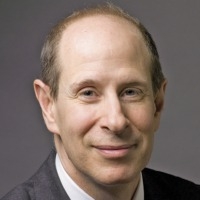 Peter Slatin is a disability consultant, writer, and advocate. Peter, who is blind, is the founder and president of Slatin Group LLC, which provides education and training on disability inclusion for internal management and HR performance as well as service excellence for people with disabilities. Slatin Group programs are drawn on the lived experience with disability.
Peter is an award-winning journalist and a contributor to Forbes.com on disability and accessibility; he has also written extensively for major publications, such as The New York Times and Wall Street Journal on commercial real estate, architecture, and finance. He was the founder and editor in chief of Grid, a trade magazine covering the intersection of architecture and commercial property, which received numerous awards for editorial excellence from American Business Media. He is the recipient of the Oculus Award for Excellence in Architectural Journalism from the New York City Chapter of the American Institute of Architects.
Giselle Mota - May 10, 2023 8 am CT
"Intentional Inclusion"
Web3, metaverse, and extended realities present exciting and unique opportunities for disabled users. Representation, access, and inclusion in these emerging technology spaces are crucial. Join Giselle Mota as she explores how we can and should inspire technology for good, elevate the voices of those with lived experience, and create pathways to inclusion.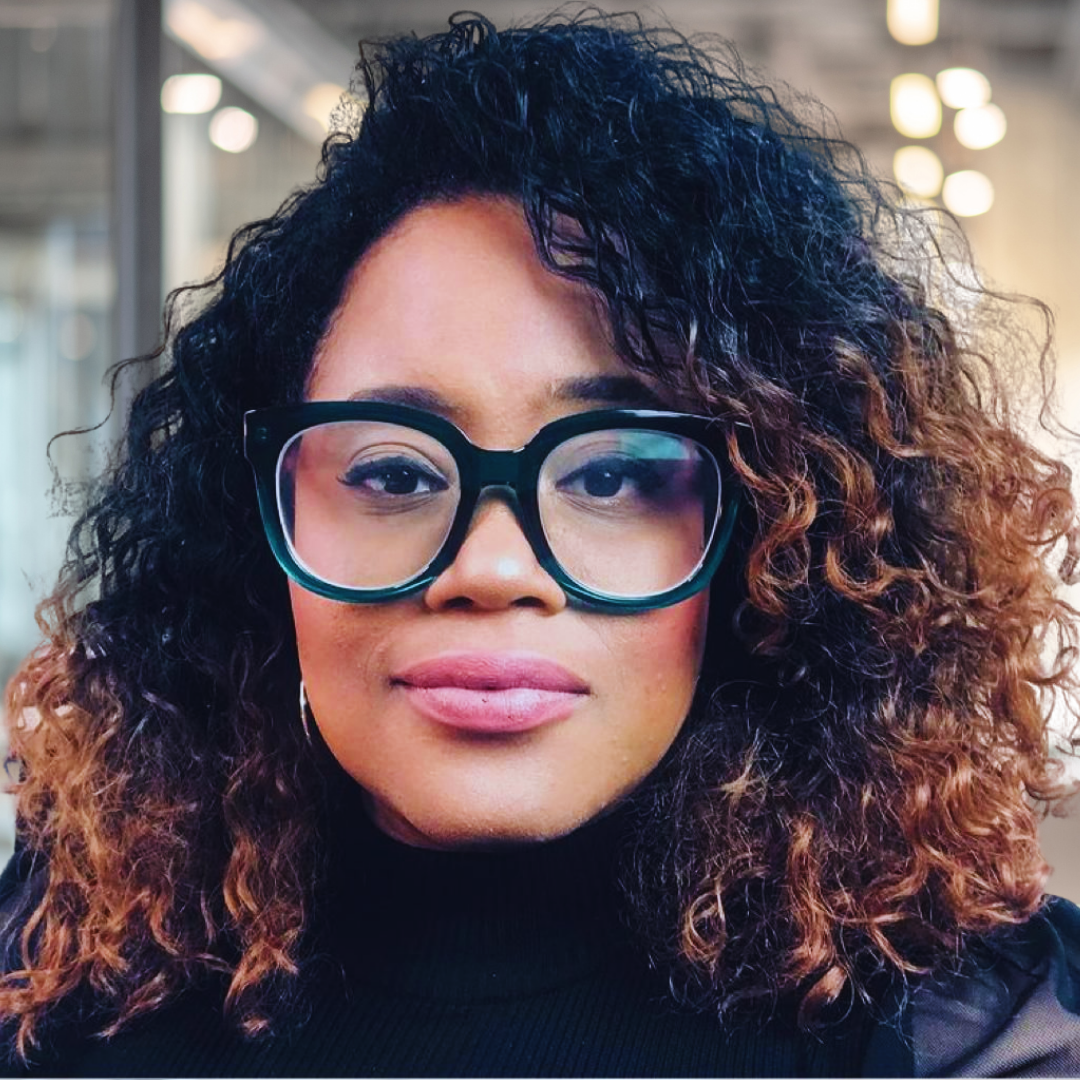 Giselle Mota is an inclusive futurist and thought leader focused on enabling inclusion as it relates to product design, the future of work, and all things emerging tech including XR, web3 and metaverse.

Giselle has been named Top 100 Future of Work Thought Leader and served as Principal Consultant on the Future of Work at ADP. She provided strategy and guidance on the evolving world of work and emerging technologies to executives and practitioners, while strengthening ADP's value proposition.

Giselle is the creator of NFTY Collective, which focuses on bringing disability inclusion into web3 and metaverse. She is founder of Versd, an inclusive innovation and strategic ventures group. Giselle is also a visiting Inclusive People Analytics and AI instructor for UFM, and serves on various boards and councils on inclusion and emerging tech, among NASA's STEM proposals and others.
Kelvin Crosby - May 11, 2023, 1 pm CT
"Breaking Through Barriers: A Journey to Inventing Revolutionary Technology"
Kelvin will take you on his journey to become a deafblind inventor and founder of Smart Guider Inc.  With over 10 years of experience in designing and creating adaptive services and technology, Kelvin has dedicated his career to improving the lives of individuals with disabilities. He will discuss how his experience as a deafblind individual has informed his work and the unique challenges and opportunities that come with inventing as a person with disabilities. Don't miss this opportunity to learn from a visionary inventor.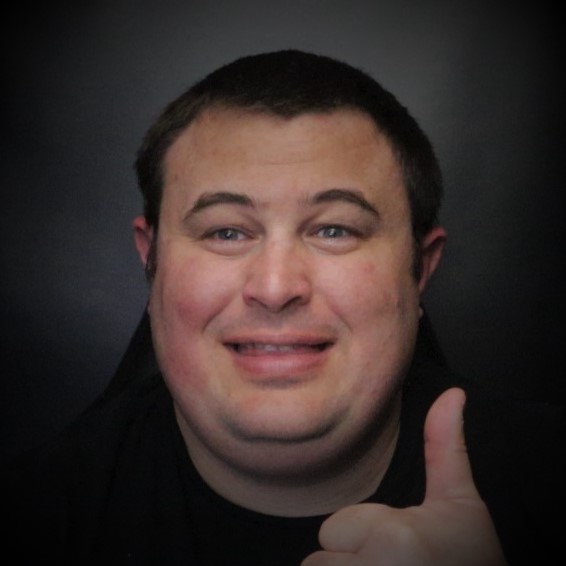 DeafBlindness doesn't stop Kelvin from living beyond his challenges every day. Kelvin lives with Usher Syndrome Type II, which affects his hearing and vision. By 2020, Kelvin had lost all the clarity in his vision. Despite all his trials and difficulties, Kelvin still says, "it's a beautiful day in the neighborhood."
Kelvin started a company called the DeafBlind Potter, through which he sells all his own pieces. He is also the CEO and founder of Smart Guider, Inc., which manufactures the lighted blind cane. Kelvin also founded, Living Beyond The Label, where he encourages all of us to live beyond whatever label society has placed on us.