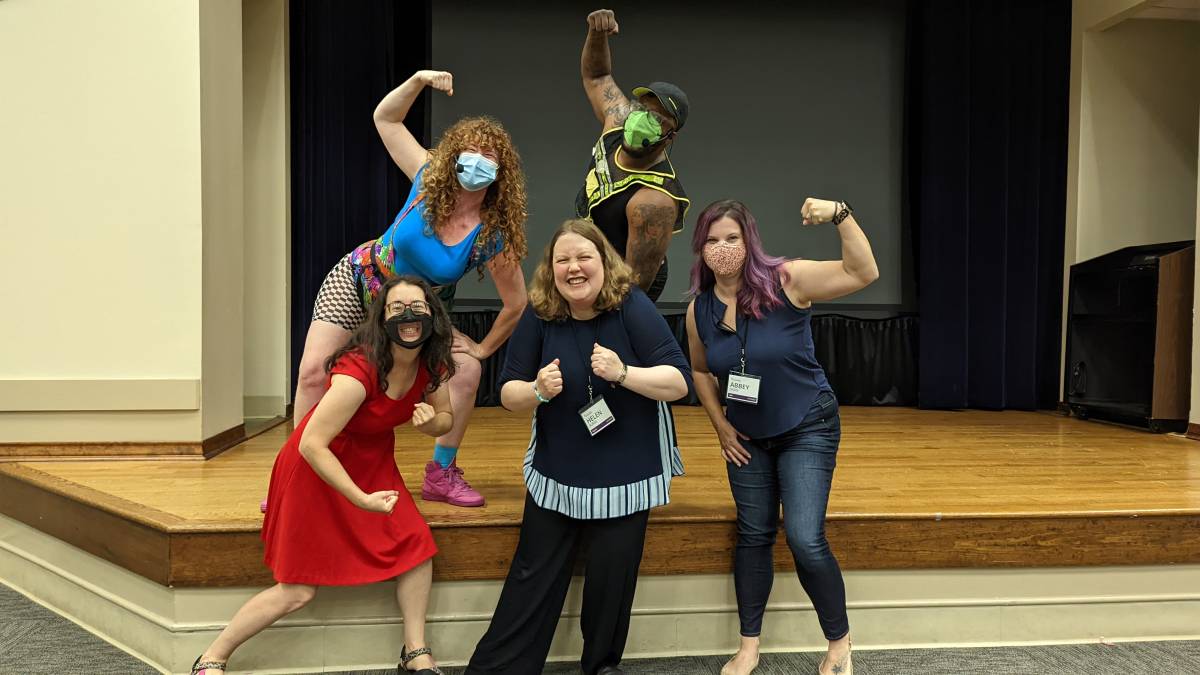 AccessU is a time of learning, but also for community and networking. Please join us at our conference events, both in person and virtual.
Welcome Reception - Tuesday, May 9, 6-8 pm CT
All AccessU attendees are invited to Peter Slatin's keynote at 6:30 pm CT. Join us for a welcome reception at the Austin Marriott South
Location: 4415 S Interstate 35, Austin, TX 78744
Umlauf Sculpture Garden - Wednesday, May 10, 6-10 pm CT
All AccessU attendees are invited to an evening the Umlauf Sculpture Garden. We will have scheduled accessible guided tours or attendees can explore the gardens on their own while enjoying some light refreshments. kareoke on the patio.

Location: 605 Azi Morton Rd, Austin, TX 78704
Tour Information:
Massage Therapist - May 10 - May 12
Massage therapist Heather Carmichael will be onsite to provide chair massages! Heather will be bringing a massage chair and sanitizing between clients, but if you use a wheelchair, she can also complete your massage in your chair.
Please note that the cost of massages is separate from your AccessU ticket, and not included in the ticket price. Heather also has a waiver that you will need to review before signing up for your massage.
Dates: May 10, 11, 12
Times: 9:00 am - 12:00 pm, 1:00 pm -5:00 pm
Location: Ragsdale Hall, Herndon Room