Frequently Asked Questions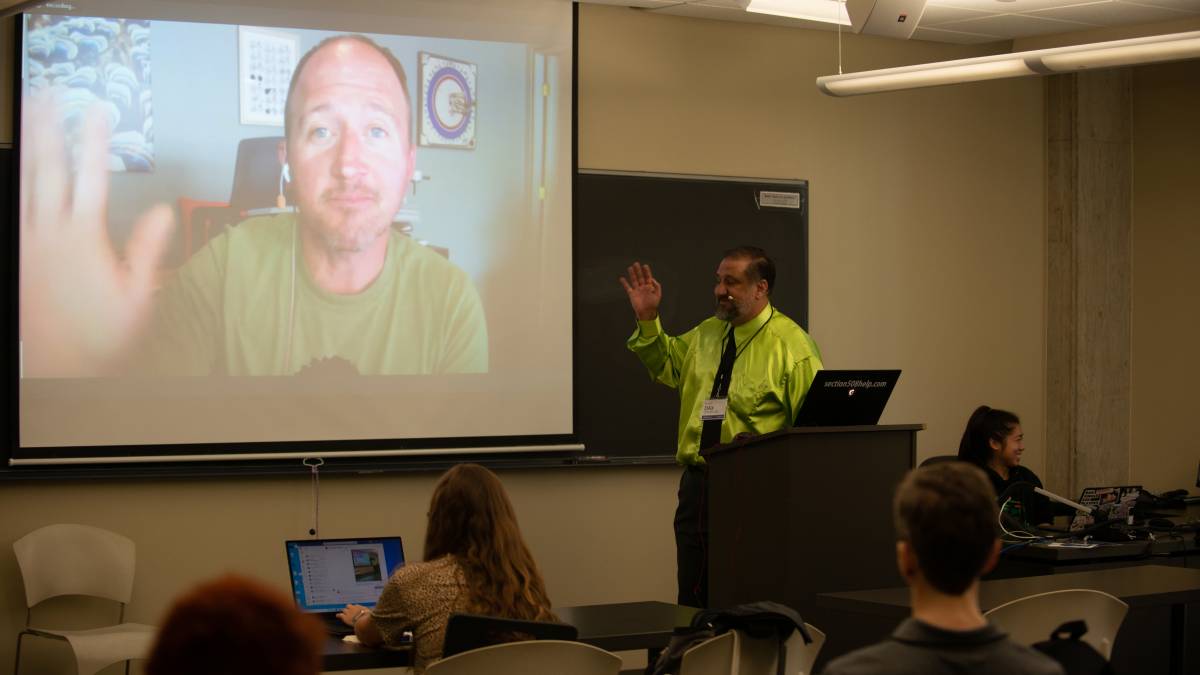 Please review our FAQs about AccessU 2023
What can I expect to learn at AccessU?
At the 2023 AccessU conference, you can expect to learn about the latest accessibility techniques and best practices, as well as gain hands-on experience with accessibility tools and technologies. The conference also features keynote speakers who are leaders in the accessibility field and case studies of real-world accessibility implementations.
Who should attend AccessU?
AccessU is designed for anyone interacting in digital spaces! This can include professionals and administrators from any field interested in making accessibility a priority as well as those who are involved in the creation and maintenance of digital products and services. Whether you're a developer, COO, or HR specialist, you'll come away with new skills, ideas, and community.
Is AccessU in person this year? Or virtual?
Both! We invite everyone to join us in person at St. Edward's University in Austin, TX or virtually through Zoom Events.
All keynotes, general sessions and Deep Dives (except for Usability Testing) will be available for all virtual attendees to participate live.
What is the Learning Center?
The Learning Center is Knowbility's very own collection of online accessibility courses. All session materials will be posted for attendees to review as soon as they are available and all sessions will be recorded for later viewing through our Learning Center.
What COVID precautions will be provided for the in-person attendees?
The safety of the AccessU attendees, presenters, and staff is our highest priority. We are monitoring guidelines and recommendations from the CDC, the city of Austin and St. Edward's University. As the conference approaches, check our Health & Safety page for updates.
Will meals be provided for in-person attendees?
Yes, Knowbility will provide breakfast, lunch, and snacks as well as some food at the evening activities.
Are there opportunities for sponsorship or exhibiting at AccessU?
Yes, there are opportunities for sponsorship and exhibiting at AccessU. More details about these options can be found on the sponsor page.
I have more questions!