John Slatin AccessU 2023


Attendee Guide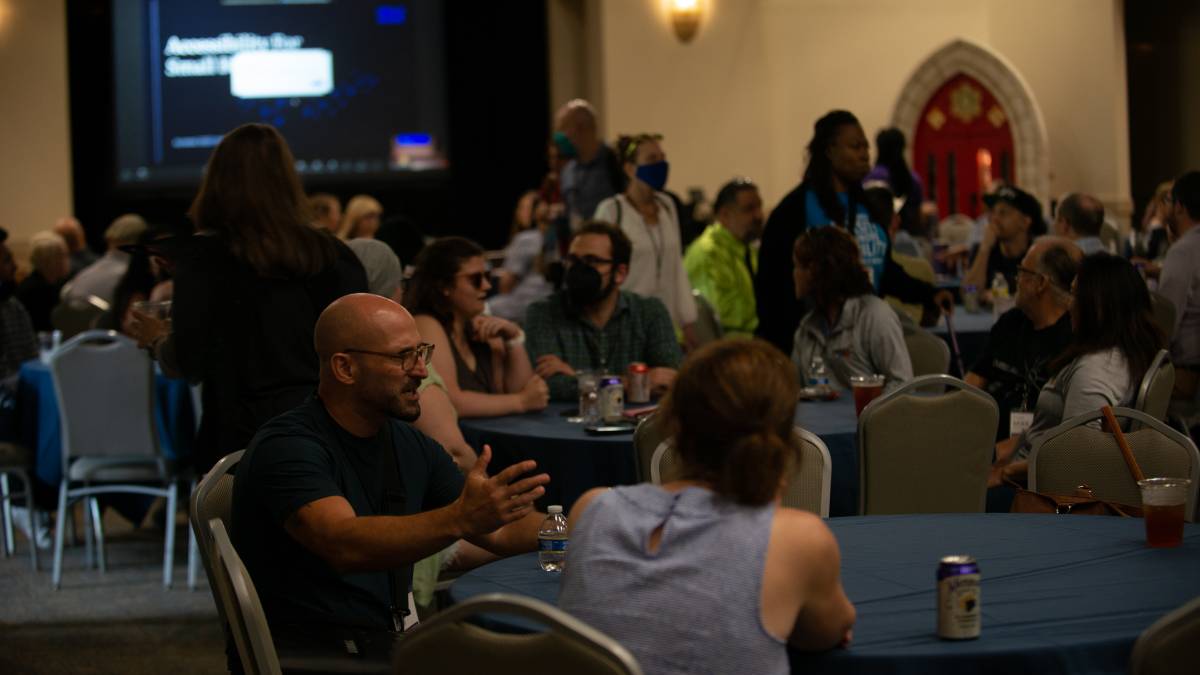 Welcome to John Slatin AccessU 2023!
AccessU 2023 Attendee Guide
John Slatin AccessU is one of the highlights of our year. We reconnect to our origins, making the digital world more inclusive for people with disabilities. We recommit to our mission through a hands-on training conference dedicated to improving digital accessibility, awareness, and skills.  We gather as a community sharing knowledge, insights, and fellowship. And we have a lot of fun along the way!
---
Hotel Accommodations
Knowbility has secured a limited number of rooms through Fairfield by Marriott - South Austin and Austin Marriott South.
These rooms are at a discounted rate for Monday, May 8 - Friday May 12, 2023.
Please use the following information if you would like to book a room at the AccessU 2023 rates.
Fairfield by Marriott - South Austin

$149 per night
Call: 512-707-8899

Austin Marriot South

$219 per night
Call: 512-441-7900
Parking at St. Edward's
St. Edward's will be providing free parking for AccessU attendees. We will post more information about parking locations and how to register closer to the date of AccessU.
Zoom Events & Slack
Zoom Events will be our conference hybrid platform for all sessions and events for AccessU 2023. Slack will be used as an additional method of communication and for networking. We will have a Zoom Events & Slack page for more information on how to utilize these tools and make the most of your AccessU experience.
Learning Center
All sessions will be recorded and made available for your viewing for approximately 100 days after the conference in our Learning Center. We will provide accompanying materials and ensure they have been remediated for accessibility.
If you did not receive your log-in credentials for the Learning Center please email accessu@knowbility.org.
Accessibility
Knowbility is committed to providing accessible experiences and accommodations. Knowbility will be providing live captioning and ASL interpretation for all plenary events, such as keynotes.
Auto-captions will be available to all Deep Dive and general sessions through Zoom Events. Live-captioning, ASL interpretation services, and other accessibility needs can be made available upon request.
Requests should be made during registration and at least 5 days prior to the event.
If you have any questions, please contact us at accessu@knowbility.org.
Questions
Still have questions? - email us at accessu@knowbility.org.
Thank you from the bottom of our hearts for joining our annual AccessU conference and for all you do to support our shared mission of making the digital world more accessible and inclusive for all.