John Slatin AccessU 2022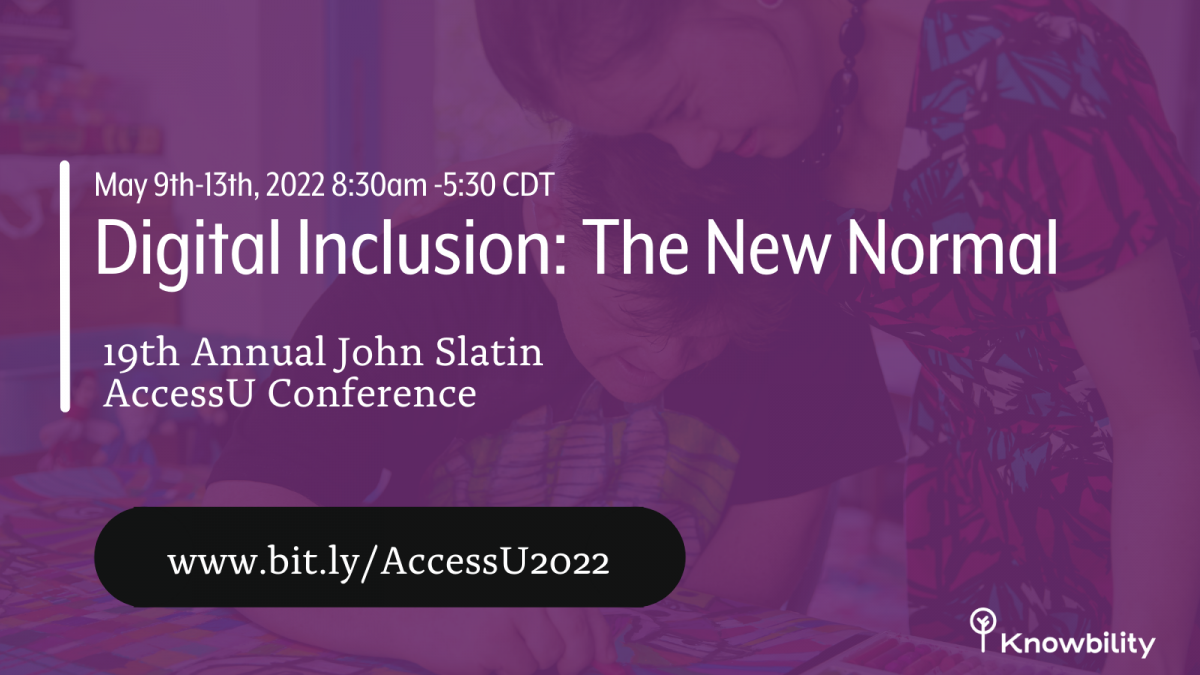 Accessible Design and Digital Inclusion Skills are more important than ever! AccessU 2022 is THE place to learn and connect: May 9th-12th
Whatever your role is in digital accessibility, wherever you are on your journey, there is simply no better place to learn and connect to the global community than the annual John Slatin AccessU conference. Produced by Knowbility since 2004 and as a virtual conference since 2020, here is what people say about AccessU:
"When people have asked, 'How was the conference?' I have told them, 'It's the best accessibility conference there is!' Your conference truly inspired me, challenged me, and sent me home with more knowledge than I expected."
—Corbb O'Connor, Accessibility Testing Operations Manager, Site Improve, and AccessU attendee
Announcing the New AccessU!
Knowbility is introducing a new conference model for AccessU 2022 that blends asynchronous learning with live events. This approach acknowledges that in-person events have innate barriers and that not everyone can travel or they may learn differently. It provides us the opportunity to reach new audiences all around the world in a robust and engaging way. Because inclusion is at the heart of all our work, it is important to us that everyone has access to best in class resources and training in accessible digital design.
Asynchronous Sessions: May 7 - 12
If these past few years have taught us anything, it's that flexibility is key. Pre-recorded sessions from this year's instructors, made available through the Knowbility Learning Center, will give you the opportunity to design your own schedule for the conference.
You will have access to recordings of the bulk of this year's sessions beginning May 7th, the weekend before the conference officially begins. This is to give you time to take whichever sessions you would like before the Live Instructor Q&As take place on May 11th and 12th.
Our goal is to bring the quality learning and community experience you have come to expect from AccessU wherever and whenever you join us.
Keynotes: May 9-12
Part of what we love about AccessU is the opportunity for like-minded folks to get together around a topic we're all passionate about — digital inclusivity. To that end, we're making the Keynotes a party! Though not all the speakers will be presenting in person, all the keynotes will be broadcast live out of St. Edwards, where those who can make it in person will gather in the fabulous Jones Auditorium.
We will also be coordinating a few satellite events across the country for those of you who would like to meet other accessibility professionals in your area.
Deep Dives: May 9
Full-day hands-on accessibility workshops. Choose Design, Development, Usability, or Management focused deep dives. The Deep Dives will be broadcast live, with at least one in-person option at St. Edward's.
Live Sessions: May 10 & 11
May 10th and 11th, will feature live sessions. These sessions will be conducted out of St.Edward's University and available to attend both virtually and in-person.
Live Q&A: May 11 & 12
Now that you've watched the sessions, it's time to take your questions to the instructors! Live, virtual Q&As will be held throughout the day on Wednesday and Thursday, giving you the chance to ask any follow-up questions you had about the material, hear feedback from other attendees, and dig into the details of the material.
Buy your tickets!
Tickets for virtual and onsite attendance are the same price! Purchase your tickets through Humanitix!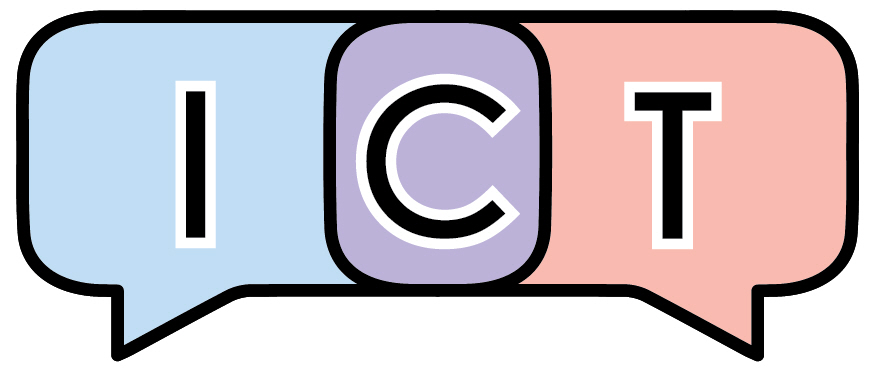 Capital Factory's Accessibility in Tech event is on Thursday May 12th. Those that register for this free event will receive a 10% discount on their AccessU tickets. All AccessU attendees are invited to attend the Happy Hour at Capital Factory at the conclusion of AccessU!