John Slatin AccessU 2022
Accessible Design and Digital Inclusion Skills are more important than ever! AccessU 2022 is THE place to learn and connect: May 9th-12th
Whatever your role in digital accessibility, wherever you are on your journey, there is simply no better place to learn and connect to the global community than the annual John Slatin AccessU conference. Produced by Knowbility since 2004 and as a virtual conference since 2020, here is what people say about AccessU:
"When people have asked, 'How was the conference?' I have told them, 'It's the best accessibility conference there is!' Your conference truly inspired me, challenged me, and sent me home with more knowledge than I expected."
—Corbb O'Connor, Accessibility Testing Operations Manager, Site Improve, and AccessU attendee
About John Slatin
"Good design IS accessible design." — John Slatin
The John Slatin AccessU conference is named after the late John Slatin of the University of Texas, a pioneering leader in web accessibility. This three-day web accessibility training institute teaches accessibility, usability, and inclusive design skills in an interactive and communal environment where anyone in any role will learn everything they need to know about integrating accessibility into their company.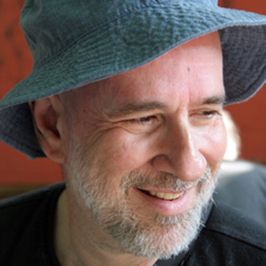 AccessU 2022
Deep Dives: May 9
Full-day hands-on accessibility workshops. Choose Design, Development, Usability, or Management focused deep dives.
General Conference: May 10, 11, 12
At this time AccessU will be a hybrid event, with in-person attendees at St. Edward's University in Austin, TX and virtual attendees participating through Zoom.
Our goal is to bring the quality learning and community experience you have come to expect from AccessU wherever you join us.
Keynotes and most sessions will be webcast through Zoom for virtual attendees to participate and engage through chat and other features.
Networking and social events will be designed for attendee locations.
Pre-Sale Tickets Available Now
Purchasing a pre-sale ticket through Eventbrite will secure your virtual attendance to AccessU. Pre-sale ticket holders will have first chance to upgrade to an in-person ticket. Don't miss out on the lowest price of one of the best accessibility conferences anywhere. Purchase your pre-sale ticket on Eventbrite now!