Rooms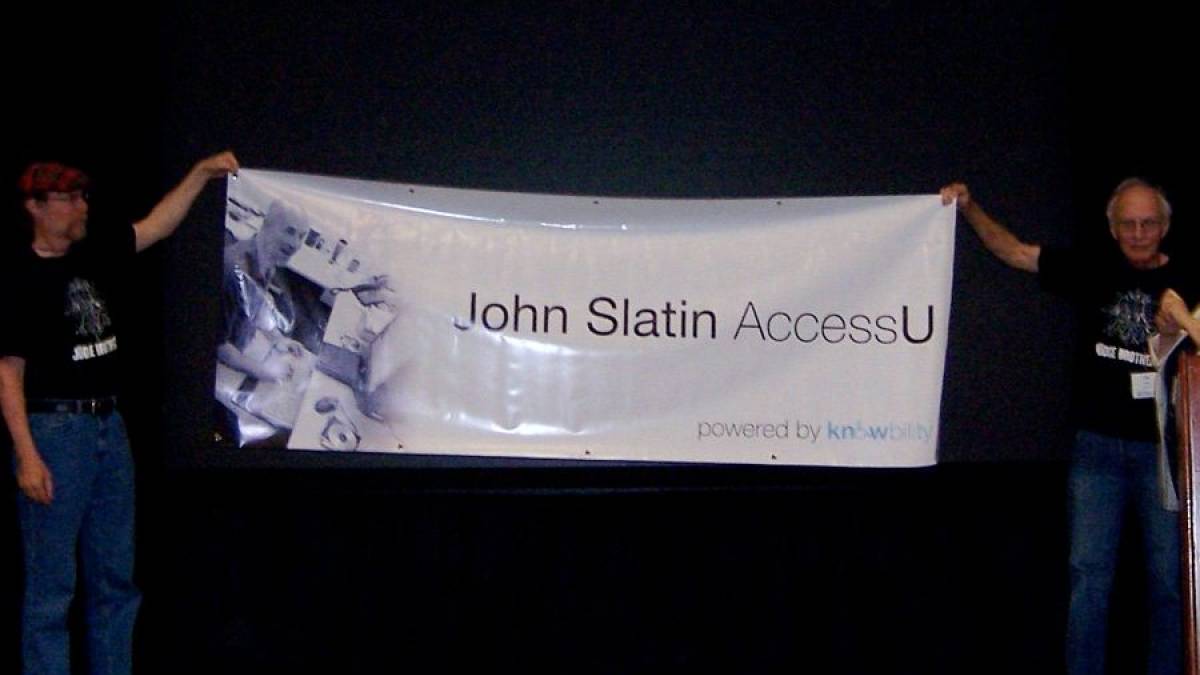 Our 2021 AccessU rooms are dedicated to some of the most notable people in the accessibility space.
---
Ana Sisnett Room
Sponsored by Pearson .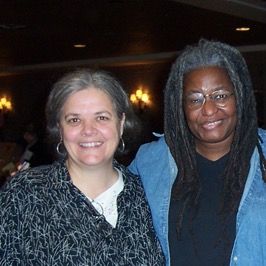 Ana Sisnett (1952–2009) led Austin FreeNet from 1997 until her death in 2009. Austin FreeNet was an early collaborator with Knowbility as our missions aligned so well. Ana was a teacher at heart, passing along her academic, creative, technological, personal, and spiritual knowledge freely and compassionately to anyone in need. Ana connected people, ideas, and cultures across time, space, and differences.
In her ceaseless activism in leading FreeNet, supporting Knowbility and other nonprofit groups, Ana advocated for those whose lives were constrained by injustices concerning class, race, gender, sexuality, ability, age, literacy, nationality, and education. Social justice and human rights motivated Ana at local and global levels, and her work with technology reflected this commitment. She taught so many others to do the hard work of building coalitions.
As a daughter of the African Diaspora and an immigrant from Panama, Ana knew that home could be found anywhere – if one had the right food, music, language, and the abundance of love that came to her so naturally.
---
Bill Cahill Room
Sponsored by Big Ten Network / FOX.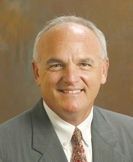 William Cahill (1954–2009) served on Knowbility's Board of Directors from 2002 to 2008 and Chaired the group from 2005. As the Vice President for Information Technology at St. Edward's University in Austin, Bill was responsible for establishing the partnership with St. Ed's that has allowed us to host our annual AccessU Conference on their lovely campus each year since 2003. Bill's successor, Dave Waldron has continued that partnership.
Bill was a joyful and energetic presence on our board and was motivated by his faith and his calling to make the world a better place. Bill had no real background or experience with digital accessibility but was impressed with the dedicated volunteer efforts of his staff in support of Knowbility programs. As he learned more about it, Bill's strong sense of the University's responsibility to the community inspired him to commit St. Edward's facilities to support the annual accessibility conference.
As a result of Bill's vision, AccessU has trained thousands of web professionals through the years since. We will always be grateful to him and the St. Edward's community.
---
Jim Thatcher Room
Sponsored by Monkee-Boy.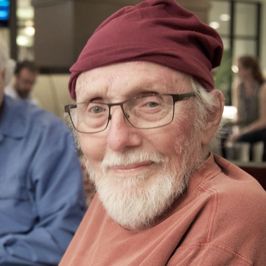 Jim Thatcher (1936–2019) was a mentor and guide to Knowbility from the earliest days of the organization. He was a renowned computer scientist and invented the first screen reader "PC Says" while working at IBM.
Before his retirement from IBM's Accessibility Center, Jim encouraged IBMers to send teams and participate in the fledgling Accessibility Internet Rally for Austin (AIR-Austin). Once he retired, Jim took on the AIR challenge with even more focus, if that is possible. He helped a grassroots, seat of the pants event become more credible and replicable. He wrote the judging manual, codified the AIR judging form that is still used and updated to this day, and with his colleagues Jim Allan and John Slatin, formed the illustrious Judge Brothers, setting the course for AIR judging protocols and processes that we still use.
As young developers signed up to compete in AIR and realized that they would be trained and their entry might be judged by Jim Thatcher, it connected them to web accessibility far beyond legal mandates or questions of compliance. For us, AIR was the beginning of a digital accessibility journey.
For Jim Thatcher, it was another stepping stone in a career through which he led and inspired generations of advocates, engineers, practitioners, and colleagues.
---
Christopher Schmitt Room
Sponsored by codemantra .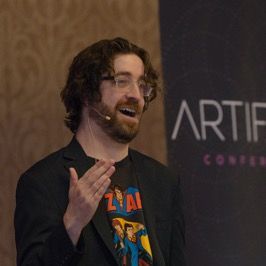 Christopher Schmitt (1975–2020) was our colleague, our comrade, and our dear, dear friend. Knowbiltiy made the decision to transition AccessU to a virtual conference in large part because of his encouragement that "we can do this – we're Knowbility!" and his assurance that he would guide us. Mentoring, teaching, and encouragement were things that Christopher excelled at.
He was supportive of new tech staff as well as those in the non-tech, community side, often helping them understand and use tools from GitHub to online learning platforms and video conferencing. He was exceptionally generous with his time and talents and was a natural teacher in his efforts to help others understand good design. Christopher wrote several books on standards based web design and CSS and was an excellent trainer on these topics. Knowbility met him when our Executive Director, Sharron Rush, was invited to participate in his online Accessibility Summit.
Among many other books, Christopher was the author of CSS Cookbook, which was named Best Web Design Book of 2006, and one of the first books that looked at CSS-enabled design.. One of his first inquiries after joining Knowbility's staff was how to participate in the CSS Working Group at the W3C to contribute his time and talent to that often tedious and thankless work. Christopher was brilliant and managed to give our customers insight into how to improve accessibility without scolding or condescending to them at all.
When our spirits sink, we are reminded by another colleague that "Christopher loved Knowbiltiy and would want us to kick ass!" And so we do, but we always miss him.
---
Dewey Winburne Room
Sponsored by Oklahoma ABLE Tech.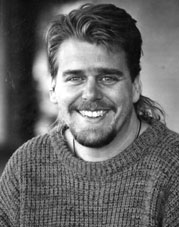 Dewey Winburne was an original co-founder of the SXSW Interactive Festival. He believed that technology could bridge the digital divide and help those less fortunate than others. Although Winburne passed away in 1999, his legacy continues. At SXSW, the annual Dewey Awards celebrate the spirit of community in Austin that is uniquely refelcted at SXSW. In 2002, Sharron Rush won the Dewey Award in recognition of her work with Knowbility. At the ceremony, Mayor Pro-Tem Jackie Goodman. said "This is a very special award for a very special man who is not with us. He invented bridging the digital divide before that was even a term." Of the year's Dewey Winburne nominees, Goodman said, "They've gone beyond creativity, tech skill, and inventiveness. They've gone to the heart of the Internet community." Winning the award elevated Knowbility's profile and we will always honor Dewey's memory with our work.
---
Justin Dart Room
Sponsored by Verbit.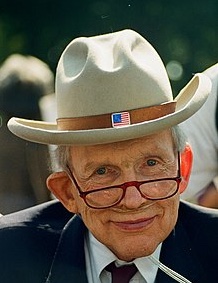 Justin Whitlock Dart Jr. was an American activist and advocate for people with disabilities. He helped to pass the Americans with Disabilities Act of 1990, co-founded the American Association of People with Disabilities, and is regarded as the "Godfather of the ADA".
---
Teach Access Room
Sponsored by Teach Access.


Teach Access is an active collaboration among education, industry, and disability advocacy organizations to address the critical need to enhance students' understanding of digital accessibility as they learn to design, develop, and build new technologies with the needs of people with disabilities in mind.
---
ARRM Room
Sponsored by Deque.

Dedicated to the one session on Accessibility Roles and Responsibility Matrix
---
John Slatin
Sponsored by Swantner Ventures.

Keynotes Room