Rooms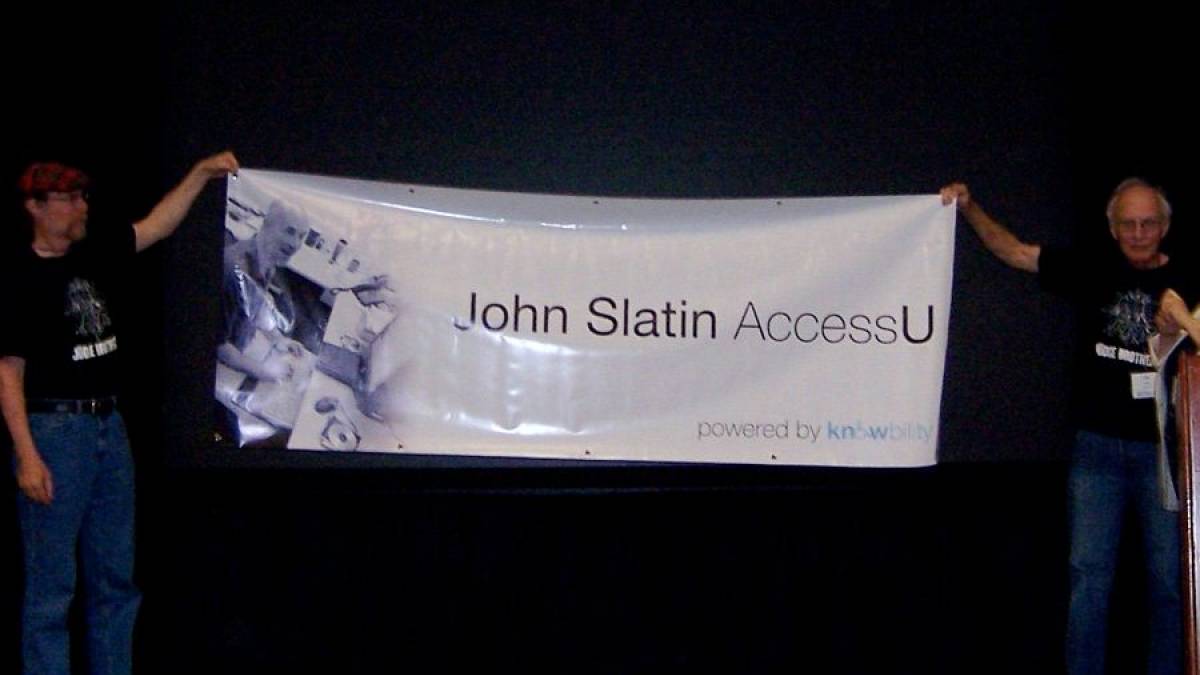 Our 2020 AccessU rooms are dedicated to some of the most notable people in the accessibility space.
---
Ana Sisnett Room
Sponsored by Pearson.
Featured Topic: Education & Gaming.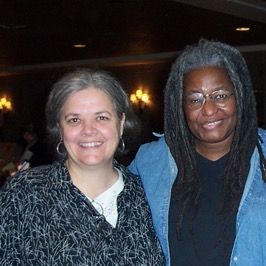 Ana Sisnett (1952–2009) led Austin FreeNet from 1997 until her death in 2009. Austin FreeNet was an early collaborator with Knowbility as our missions aligned so well. Ana was a teacher at heart, passing along her academic, creative, technological, personal, and spiritual knowledge freely and compassionately to anyone in need. Ana connected people, ideas, and cultures across time, space, and differences.
In her ceaseless activism in leading FreeNet, supporting Knowbility and other nonprofit groups, Ana advocated for those whose lives were constrained by injustices concerning class, race, gender, sexuality, ability, age, literacy, nationality, and education. Social justice and human rights motivated Ana at local and global levels, and her work with technology reflected this commitment. She taught so many others to do the hard work of building coalitions.
As a daughter of the African Diaspora and an immigrant from Panama, Ana knew that home could be found anywhere – if one had the right food, music, language, and the abundance of love that came to her so naturally.
---
Bill Cahill Room
Sponsored by codemantra.
Featured Topic: Business/Content.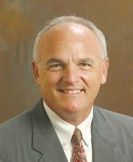 William Cahill (1954–2009) served on Knowbility's Board of Directors from 2002 to 2008 and Chaired the group from 2005. As the Vice President for Information Technology at St. Edward's University in Austin, Bill was responsible for establishing the partnership with St. Ed's that has allowed us to host our annual AccessU Conference on their lovely campus each year since 2003. Bill's successor, Dave Waldron has continued that partnership.
Bill was a joyful and energetic presence on our board and was motivated by his faith and his calling to make the world a better place. Bill had no real background or experience with digital accessibility but was impressed with the dedicated volunteer efforts of his staff in support of Knowbility programs. As he learned more about it, Bill's strong sense of the University's responsibility to the community inspired him to commit St. Edward's facilities to support the annual accessibility conference.
As a result of Bill's vision, AccessU has trained thousands of web professionals through the years since. We will always be grateful to him and the St. Edward's community.
---
Jim Thatcher Room
Sponsored by Tenon.io.
Featured Topic: Coding & Testing.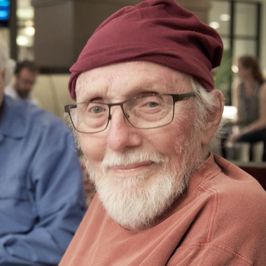 Jim Thatcher (1936–2019) was a mentor and guide to Knowbility from the earliest days of the organization. He was a renowned computer scientist and invented the first screen reader "PC Says" while working at IBM.
Before his retirement from IBM's Accessibility Center, Jim encouraged IBMers to send teams and participate in the fledgling Accessibility Internet Rally for Austin (AIR-Austin). Once he retired, Jim took on the AIR challenge with even more focus, if that is possible. He helped a grassroots, seat of the pants event become more credible and replicable. He wrote the judging manual, codified the AIR judging form that is still used and updated to this day, and with his colleagues Jim Allan and John Slatin, formed the illustrious Judge Brothers, setting the course for AIR judging protocols and processes that we still use.
As young developers signed up to compete in AIR and realized that they would be trained and their entry might be judged by Jim Thatcher, it connected them to web accessibility far beyond legal mandates or questions of compliance. For us, AIR was the beginning of a digital accessibility journey.
For Jim Thatcher, it was another stepping stone in a career through which he led and inspired generations of advocates, engineers, practitioners, and colleagues.
---
Christopher Schmitt Room
Sponsored by Monkee-Boy.
Featured Topic: Design/UX.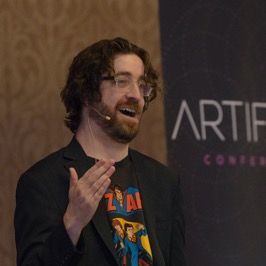 Christopher Schmitt (1975–2020) was our colleague, our comrade, and our dear, dear friend. Knowbiltiy made the decision to transition AccessU to a virtual conference in large part because of his encouragement that "we can do this – we're Knowbility!" and his assurance that he would guide us. Mentoring, teaching, and encouragement were things that Christopher excelled at.
He was supportive of new tech staff as well as those in the non-tech, community side, often helping them understand and use tools from GitHub to online learning platforms and video conferencing. He was exceptionally generous with his time and talents and was a natural teacher in his efforts to help others understand good design. Christopher wrote several books on standards based web design and CSS and was an excellent trainer on these topics. Knowbility met him when our Executive Director, Sharron Rush, was invited to participate in his online Accessibility Summit.
Among many other books, Christopher was the author of CSS Cookbook, which was named Best Web Design Book of 2006, and one of the first books that looked at CSS-enabled design.. One of his first inquiries after joining Knowbility's staff was how to participate in the CSS Working Group at the W3C to contribute his time and talent to that often tedious and thankless work. Christopher was brilliant and managed to give our customers insight into how to improve accessibility without scolding or condescending to them at all.
When our spirits sink, we are reminded by another colleague that "Christopher loved Knowbiltiy and would want us to kick ass!" And so we do, but we always miss him.
---
John Slatin Room
Sponsored by WebAIM.
Featured Topic: General.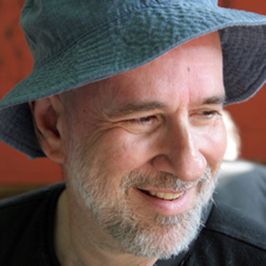 Dr. John Slatin (1952–2008) was a tenured professor of English at the University of Texas who founded the Institute for Technology and Learning which became the Accessibility Institute at UT.
John had Retinitis Pigmentosa, a genetic disorder of the eyes that caused a progressive lack of vision over time. When AIR-Austin launched in 1998, our ED remembered a blind English professor she had known at UT and his interest in technology. John studied English literature, his thesis was on the poet Marianne Moore. He saw the promise of technology to allow someone like him with a deep interest in the humanities to stay connected to those parts of his life that nurtured his intellect and his spirit.
His technology knowledge was self-acquired and he became so skilled that he was asked to co-chair the W3C's Web Content Accessibility Guidelines 2.0 Working Group. John was excited by the Knowbility approach of encouraging engagement in accessibility as a creative challenge rather than a legal mandate. He felt strongly that we could expect a more innovative and usable outcome. After becoming an advisor to the program,John encouraged us to take the training we had developed and find ways to provide it outside the constraints of the competition.
AccessU was born In the conference room of the Accessibility Institute in 2003 as he, his staff, and a few of us from Knowbility moved sticky notes around the board to block out classes and tracks to support the development of a digital accessibility practice.
The John Slatin Room, which hosts our keynote addresses, is sponsored by WebAim.
Here is the text of the speech given at the John Slatin announcement event when we named our conference in his honor.