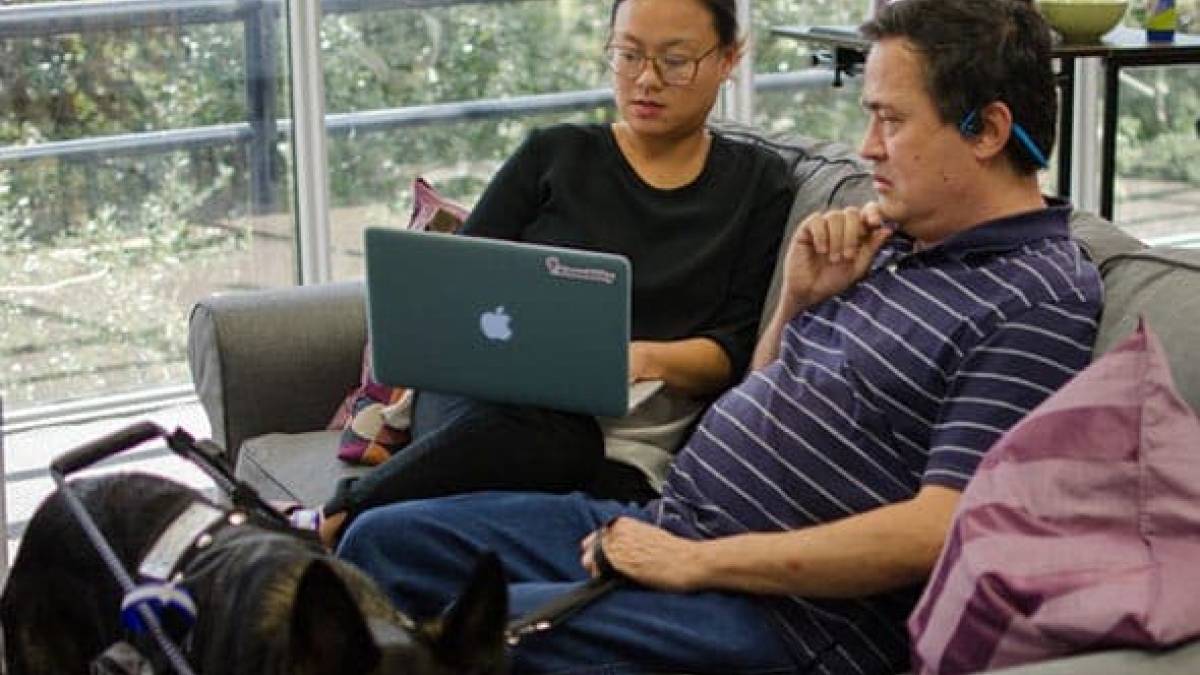 Knowbility is a collaborative organization. Our programs and events have always involved a range of people and other organizations—both locally in Austin, Texas and in other parts of the world—including the World Wide Web Consortium's (W3C) Web Accessibility Initiative (WAI).
Knowbility has worked with partner organizations, state agencies, elected officials, high-tech companies, trade associations, volunteers, and others as key players in our initiatives for more than 20 years.
---
How we collaborate and partner with other organizations
W3C Web Accessibility Initiative
Knowbility has had a long association with the Web Accessibility Initiative (WAI):
Sharron Rush, Knowbility's Executive Director, heads the Easy Checks project at WAI and is an Invited Expert to the initiative, co-chairing the Education and Outreach Working Group, which wrote the Easy Checks.
Austin CityUP™
Austin CityUP™, a 501(c)(6) nonprofit corporation, is a smart city consortium of companies, organizations, and individuals collaborating to advance Austin through smart city techniques, including digital technologies, data collection, analytics, and modeling. Knowbility is a founding member of Austin CityUP, and members of our staff contribute time and expertise to guide and ensure implementations are inclusive and innovative.
---
You can collaborate with Knowbility by
Offering a proposal to teach at our annual John Slatin AccessU academy in Austin, Texas.
Recommending our ATSTAR program to teachers, parents, and administrators you know who may not have a strong background in special education but want to learn the basics of Assistive Technology.
Referring our accessibility consulting services to companies that want to make their web sites more welcoming, including those who may be facing legal action because of inaccessibility.
Volunteering online or onsite to help with any of our programs; help with recruitment of program participants is particularly helpful and needed.
Being a member of a design team for AIR.
Helping us get the word out about our programs and services.
Letting us know about events you think we should be a part of.
Introducing us to possible sponsors and partnerships.
Nominating people for our Heroes of Accessibility awards.
Suggesting a program or initiative you think we should be a part of.