Sponsors and Partners
Our sponsors and partners help make K12 Access Summit possible.
Please join us in thanking this year's K12 Access Summit sponsors and partners for their commitment to digital accessibility!

Oklahoma ABLE Tech is the statewide Assistive Technology Act Program located at Oklahoma State University in the Department of Wellness. ABLE Tech is funded through the Administration for Community Living of the U.S. Department of Health and Human Services, and maintains coordination and collaboration efforts with partners throughout the State of Oklahoma. The funding provided helps enhance the opportunities for Oklahomans with disabilities to access and acquire needed assistive technology. In addition to providing comprehensive statewide programs for device demonstrations, device loans, device reuse and exchange, and financial loans, train and provide technical assistance on digital accessibility.
For more information reach out to Joshua Hawkins, State Leadership Program Manager, joshua.hawkins@okstate.edu, or connect with us on social media.

We use our knowledge, experience and technology to deliver the world's best learning products to more people around the world than ever before. We do it because we are here to help people achieve their potential because we know that when we demonstrate the value of learning, we demonstrate the value of our business and transform lives.
For more information connet with us on social media.

Rev's accurate, scalable, and integrative speech-to-text services make it easy for educators and administrators to create an accessible, engaging, and productive learning environment for all students. Powered by industry-leading AI and perfected by people, Rev's full suite of tools offers a consistent 24-hour turnaround time for your entire institutions' transcription, caption, and global language subtitle needs. From the accessibility department to the IT department to the research department, Rev helps you create an efficient yet inclusive community.
For more information on how we can work together, reach out to us at partnerships@rev.com, or connet with us on social media.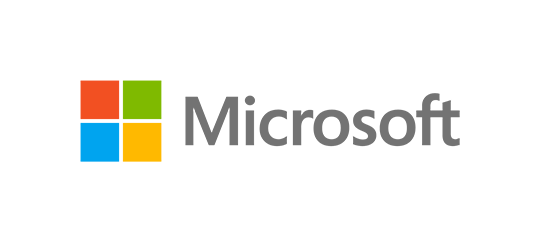 At Microsoft, we understand the power of technology, and that's why we continue to innovate, create, and design in a way that gives everyone the ability to achieve more.