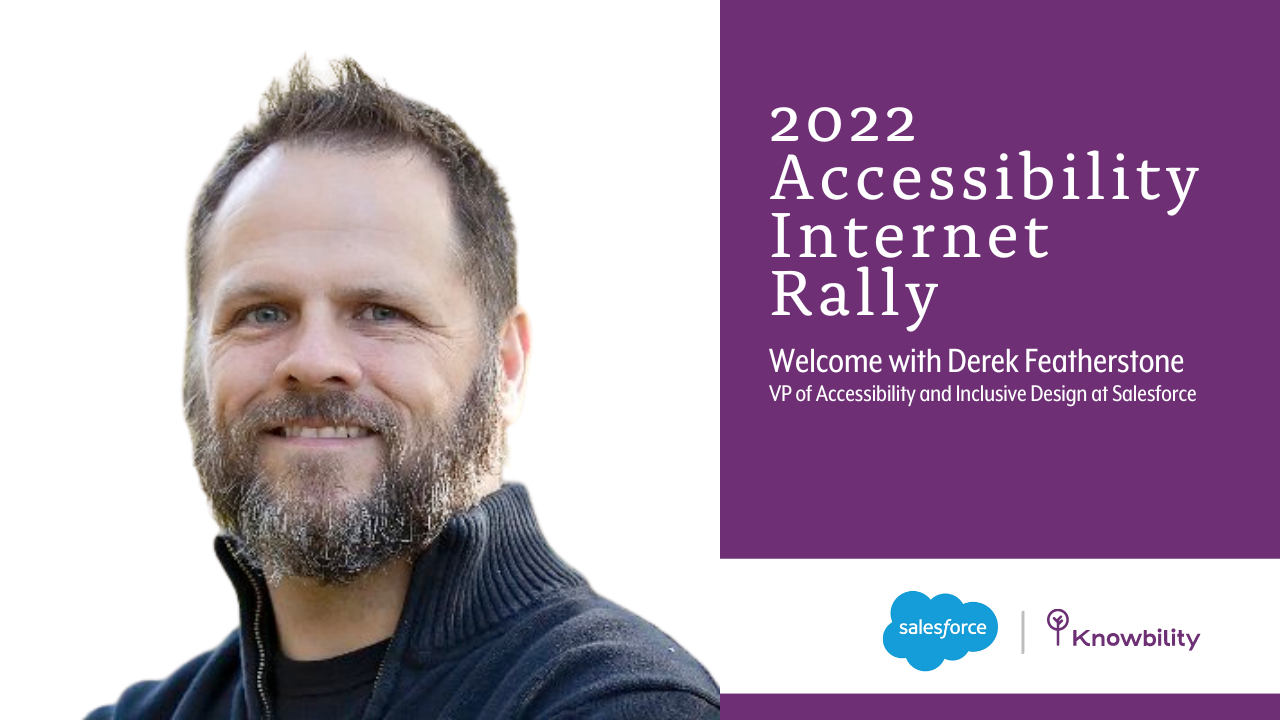 ---
If you ask 100 different people what single thing poses the greatest barrier to people with disabilities, as it relates to technology you'll likely find a wide variety of answers. You'll hear about keyboard usage, and how that impacts a lot of people with different disabilities. And you'll get responses about images and other types of content that isn't text based. And you'll definitely notice that touch target sizes comes up a lot, probably even a little bit about dynamically updating content, like error messages on the screen that show up, but aren't announced to a screen reader user.
But I think it's something else, something much bigger than all of that. The biggest barrier is that people that are creating, or creating with technology, don't take action. They think about making things accessible. They believe that it's a good idea. They read about it. They talk about it, but very often they don't act. And that's where you come in.
You're here taking action. You're starting on this journey with the Accessible Internet Rally with our friends at Knowbility. Actions are what it takes to make accessible websites. My name's Derek Featherstone, and I've been working in the accessibility space for 23 years now.
I'm currently the VP of Accessibility and Inclusive Design at Salesforce, and I'm proud to say that we've partnered with Knowbility for this most important event, The Accessible Internet Rally, or AIR. Now, I met Sharon Rush in 2005 when she invited me to Austin, Texas to share my perspectives and thoughts on accessibility at a little conference called South by Southwest (SxSW).
It was way smaller back then. And that got me connected to an amazing network of people. And that network is what Knowbility is all about. That includes everyone that's involved with AIR today, and responsible for making this event come to life. So much, much gratitude to all of you for all of the important work that you do.
This event has always been important to me. I've taught classes in person and remotely for AIR over my career, and I was always humbled by the attitudes and eagerness of everyone involved to take action. Every engineer, every designer, every project manager, every person was all in and ready to learn. I expect you're the same way too.
You're not here because you're being forced to be here. At least, I'm pretty sure that's the case. You are here because you want to be here, because you want to give back to the community. The organizations that you're working with as part of AIR, need to create accessible websites and apps. They need to be at the forefront of technology, whether it's for receiving funding from donors or communicating with their customers or stakeholders, or simply just ensuring that their message can be received and accessed by as great a population as possible.
The work that you are doing helps democratize technology. It makes participation in all aspects of life and society possible. And that's not something that should only be for people that are temporarily able bodied. That right to participate, to have agency, to have a say, to be heard, to be included, that's for everyone, and that's what you are doing here.
Not only is this a great opportunity for you all to give, working with a great group of organizations that need accessible websites. It's also a great opportunity for you to learn new skills. I taught high school biology, chemistry, and computers in the mid to late 1990s, and I believe that we learn best by doing, but do you know what's even better than learning by doing, learning by doing with the guidance of experienced practitioners in a safe space where you can make mistakes without fear and where success means working on a meaningful and relevant project.
That's literally what you have right before you with AIR. You've got a great group of mentors and a wonderful array of organizations that you'll be helping through your participation in AIR. It's honestly a perfect match for learning the skills that you need in order to succeed with accessibility. Those skills, they change the way you design, and they change the way you code, and they change the way that you manage projects.
Those skills and your commitment to taking action, to doing the work of accessibility is what makes digital spaces more accessible to disabled people. So as you embark on this journey that is AIR, I encourage you to learn as much as you can, take every opportunity to speak with your client organizations, to understand deeply how people with disabilities use their services, or how people with disabilities would like to use their services.
Go all in, the entire community will be better for it. You, Knowbility, your client organizations, and most importantly, people with disabilities that those organizations are aiming to serve. Best of luck to you all, and I really look forward to learning the details of how your projects are going.