The 2020 Accessibility Internet Rally (AIR) wrapped up last November 23. After six weeks of hard work, we, along with the 34 nonprofits that participated, await the decisions from our judges.
This is the 22nd year of AIR. To celebrate our long-running competition, we asked Celia Hughes, Executive Director of ArtSparkTX, and long-time friend of Knowbility, to share her thoughts on our latest competition.
AIR is a competition where design and development teams create websites for non-profits which are then judged based on their accessibility. Accessible websites allow for everyone, including people with disabilities, to access online content and become more socially and economically integrated into our digital world.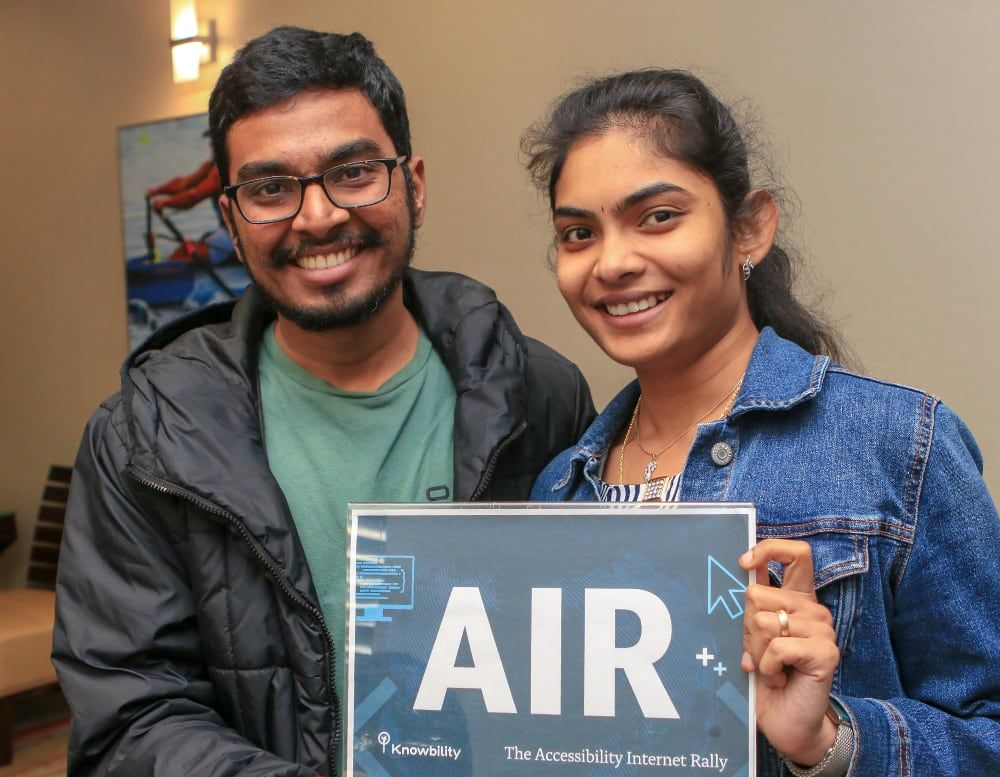 In this community tech-for-good initiative, teams of web developers and designers were matched with nonprofit organizations, community groups, and artists that wished to have an accessible website.
Under the guidance of a mentor, the teams of developers and designers worked to improve the accessibility and usability of their clients' websites. They worked as distributed teams across national borders and multiple time zones, skills which became essential amid the Covid-19 pandemic.
When the first AIR happened in 1998, the organization that would become ArtSparkTX was called Access Arts Austin. Access Arts Austin joined that first AIR and won first place. Celia, who was a volunteer then, wasn't present for the day-long, in-person event, but knows of the day's excitement. Unlike the longer competition of today, there was real time pressure.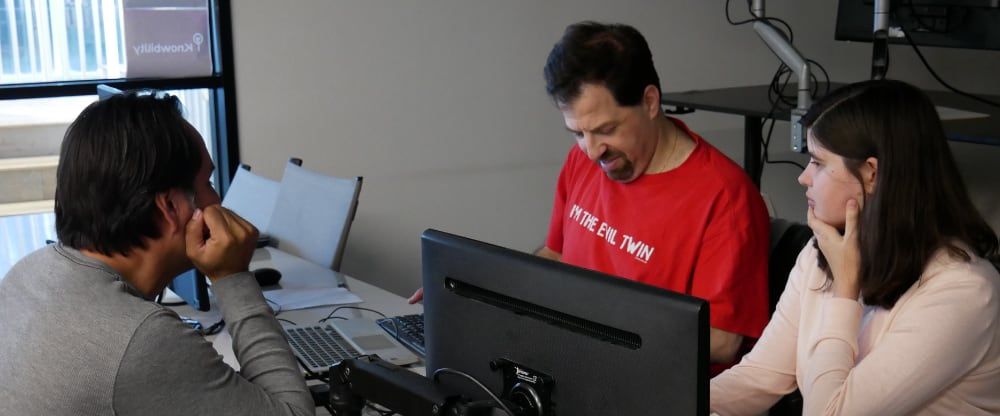 "Really working on something in a 12-hour period—because I don't really think it was a 24-hour period—was very nerve-racking, but exciting," Celia said. "Because at the end of the day, they announced the winners and everybody was all buoyant and exhausted and so you had that level of celebration and frivolity and disappointment by the teams that didn't win."
Just as the web developers and designers who join aim to create and improve the nonprofit website with accessibility in mind, the AIR contest challenges nonprofits to consider what is needed for a successful online presence. They have to supply their web team with appropriate photos and marketing content. Celia thinks of this as one of the program's strengths.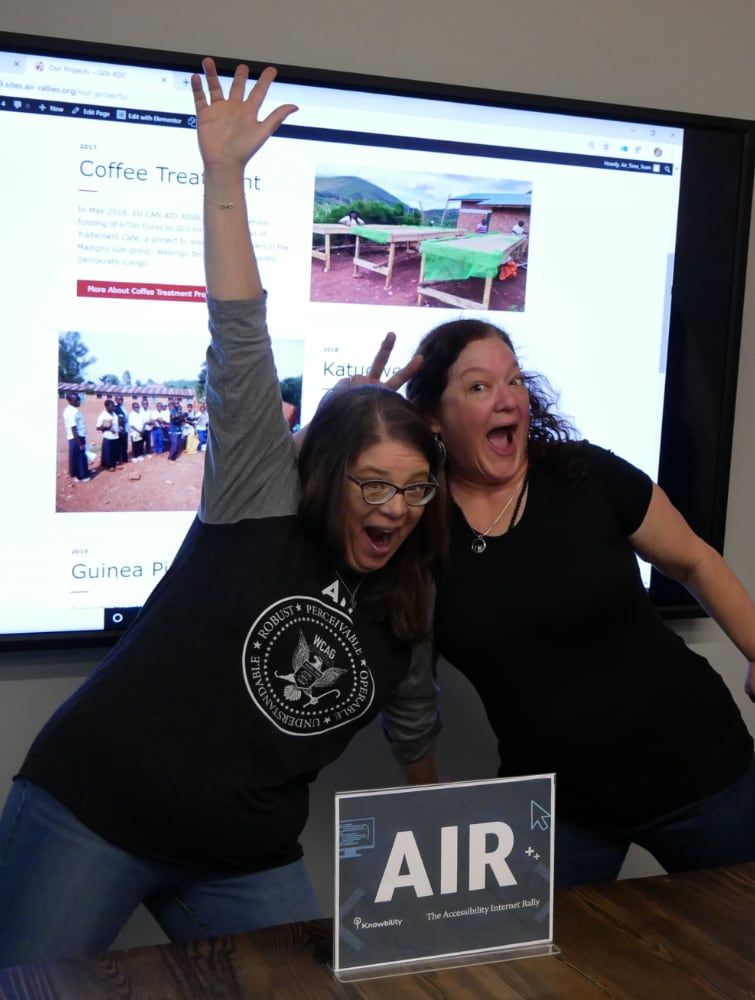 "They're very sensitive to the needs of the client, which is why I recommended my two friends, who are having a very good experience this year with AIR," Celia said. "Both of them are really happy."
As an educational initiative, AIR helps broaden the skills of web professionals, who may not be familiar with the techniques that make a website or application accessible.
"When we're temporarily able-bodied, when we can see, hear, use our hands, we take for granted the Internet," Celia said. "We somehow feel that it's accessible for everyone."
Unfortunately, 30 years since Tim Berners-Lee launched the World Wide Web, most websites, including those in the nonprofit sector, have accessibility barriers. In 2019, WebAIM reported that 98 percent of homepages of the top 100 nonprofit sites had automatically detectable errors, what WebAIM calls the "low hanging fruit of the web accessibility world."
AIR 2020 will conclude with an awards ceremony on January 21, 2021. To learn more about AIR, visit air-rallies.org. There you can also learn how to contribute to our fundraiser, which became necessary amid a drop in financial support this year. We're honored to have friends like Celia who've been with us through thick and thin.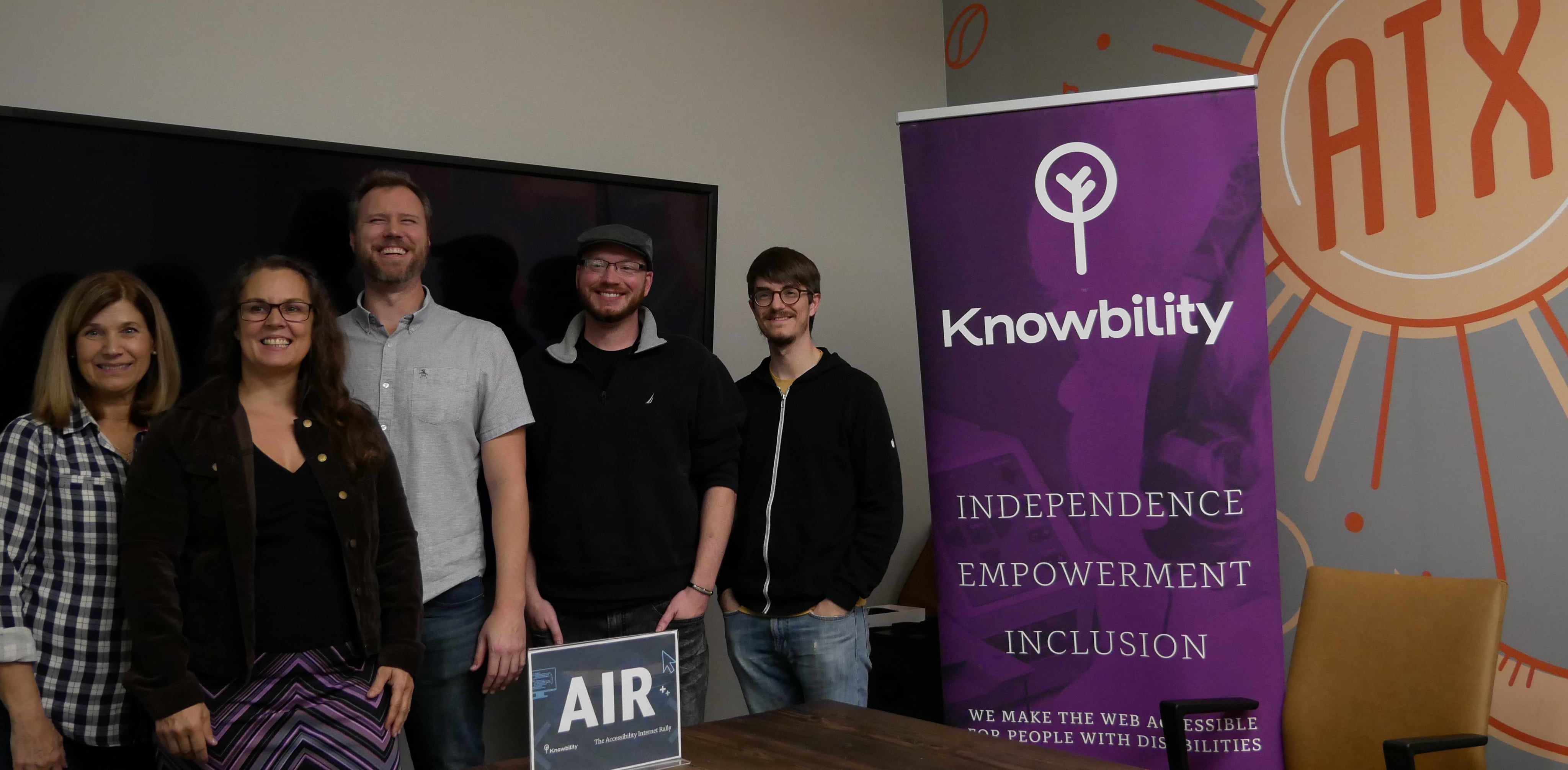 "If you're looking for a place to invest in, Knowbility is a good place to send your money and to support the services that they do because people all over the world benefit from AIR," Celia said.
"Not only is it benefiting people with disabilities, it's also benefiting web designers and web development companies to better understand how to improve and create products that are good for everyone, that serve everyone."