For several years now, Knowbility has recruited people with disabilities to participate in paid usability studies. We've added hundreds of people from across the United States and beyond to our AccessWorks user testing panel. Our panel includes people with disabilities ready to test the usability and accessibility of websites and mobile applications. Last year, a popular Canadian media organization contacted us and asked about our usability testing services. Retired civil servant Steven Sleigh of Ottawa joined other Canadians in testing the usability of the company's website. Here's his story.
Steven was born in Germany. His father served in the Canadian Armed Forces and, as a result, his family moved frequently. Between the ages of 4 and 18, Steven lived in three Canadian provinces. At the age of 18, he decided to settle in the city of Ottawa, the nation's capital.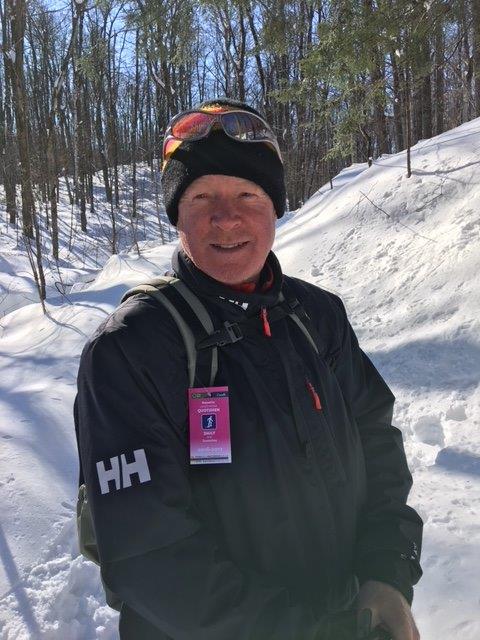 From the time he learned to skate at 4 years old, Steven had a passion for hockey. He played at the competitive levels and eventually moved up to play at the Junior level. His passion also directed him to coaching teams where he could teach younger players the skills needed to play the game. It seemed a natural fit for him to get into the officiating program, where he refereed many levels of hockey including Junior A, Senior, and College hockey. At the age of 21, Steven received an invitation to attend an officiating prospects camp for the National Hockey League (NHL).
"That was like someone turning off the light switch," he said. "I was shocked."
Steven made the best of the situation, going on to marry, raise a family, and work for the Canadian government for 37 years. He retired in July 2017. He takes a philosophical approach to all this. "I would never have met my wonderful wife and have four amazing kids had I passed the vision test and been accepted as a pilot," he said. "My wife is a strong believer that there's a reason for everything."
Throughout his career, Steven also remained connected with the officiating program. Since 1995, he has held the position of V.P. of Rules and Officials for Hockey Eastern Ontario (HEO). In May 2018, Steven was awarded the "Officiating Award" from Hockey Canada in recognition of his lifelong commitment to officiating.
"Hockey means as much to Canadians as football means to Americans," Steven said. "I have many years of knowledge and experience. I am passionate about the development of younger officials and their involvement in the hockey community."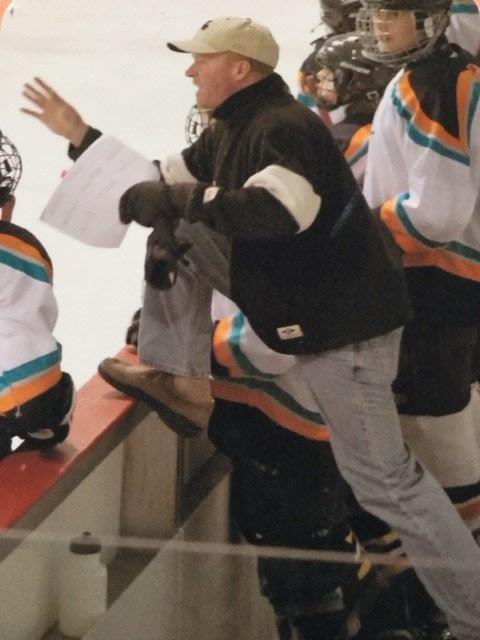 Using this assistive technology in tandem with off-the-shelf videoconferencing software, Knowbility can conduct remote, moderated usability studies. Steven feels privileged to participate in a process whose results may improve accessibility. He noted that the organization of a website and its ease of navigation can likely influence users to return to a website.
"If it's not easy to visualize where you want to click. I think a lot of people tend to get frustrated and give up," Steven said. "Those sites that are created with keen awareness of accessibility are easier to navigate and increase the likelihood that the user will return to that site and that the user will promote that website to other persons."
Now that he's retired, Steven has more time to devote to the officiating program, travel, cycling, and blind golf. He has always strived to be the best person he can be and has not let his disability prevent him from achieving what he wants.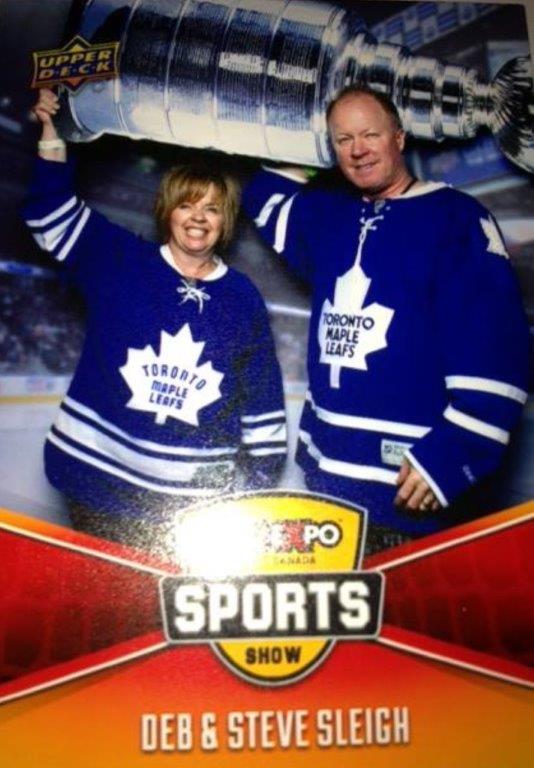 If I can give any advice to a person with a disability it would be, if you believe it, you can achieve it," he said. "I'm a strong believer that you should never give up on your dreams and passions. Finally, you never see a U-Haul following a hearse, meaning: you can't take your money and possessions with you so enjoy it while you can.