For several years now, Knowbility has recruited people with disabilities to participate in paid usability studies. We've added hundreds of people from the United States and Canada to our AccessWorks user testing panel. These are people who can test the usability and accessibility of websites and mobile apps. As an AccessWorks member, Canadian Kevin Shaw has participated in several usability studies including an in-person test in Toronto for a prominent bank. Here's his story.
About Kevin Shaw
Kevin has a background in radio, music production, and advertising. He holds a bachelor's degree in radio and television arts and a master's degree in media production, both from Ryerson University in Toronto. For eight years, he worked as an advertising copywriter and audio producer for a radio station in Toronto. Last January, he started working as a program manager for the entrepreneurship and innovation initiative of the Canadian National Institute for the Blind (CNIB).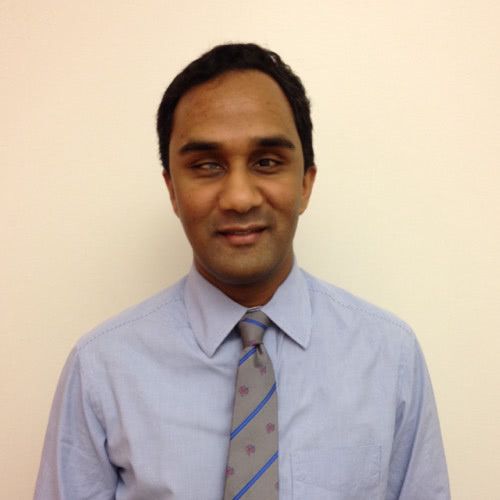 Kevin was born with Familial Exudative Vitreoretinopathy, a genetic condition that affects the development of blood vessels in the retina. Before he became totally blind, he could use a CCTV and read large print. Back then, he would use a combination of magnification software and JAWS for Windows on his PC and Close View on his Mac. Since losing his vision, he now uses VoiceOver on his Mac and iPhone to get work done.
Getting Started with AccessWorks
Kevin said he heard of AccessWorks last year through an email. He hadn't heard of a usability testing panel like ours, and he found the chance to give feedback to businesses and earn a little money on the side appealing. "I think it's certainly needed in the community because testing can vary from people getting in a room and getting gift cards at the end to all the way up to getting cash for their opinions," Kevin said.
His most recent usability study was an in-person one. He noted that in addition to learning about how a user interacts with an app, in-person researchers can also learn about the body language of a user. "They may be looking at things like your body position, how relaxed you are, that sort of thing," he said.
Accessible Apps Help Entrepreneurs Dream Big
In his new role as entrepreneur in residence at CNIB, Kevin helps his clients learn about marketing, business writing, and other aspects of running a successful company. Kevin says that in just a few years, commitments to accessibility by American tech giants and other firms has greatly improved what a blind person can do in business. He cites the example of Intuit's Quickbooks Self-Employed mobile application.
"A lot of the accessibility is allowing people to do things that they could not have dreamed about doing five to 10 years ago," he said.
If we can get to a place where start-up culture is thinking accessibility automatically and they're building accessibility into their DNA, we've done a good job.
Confident that major players in tech such as Google and Apple are on board with making products that everyone can use, Kevin wishes that accessibility becomes a given for anyone starting out in the business world. "If we can get to a place where start-up culture is thinking accessibility automatically and they're building accessibility into their DNA, we've done a good job," he said.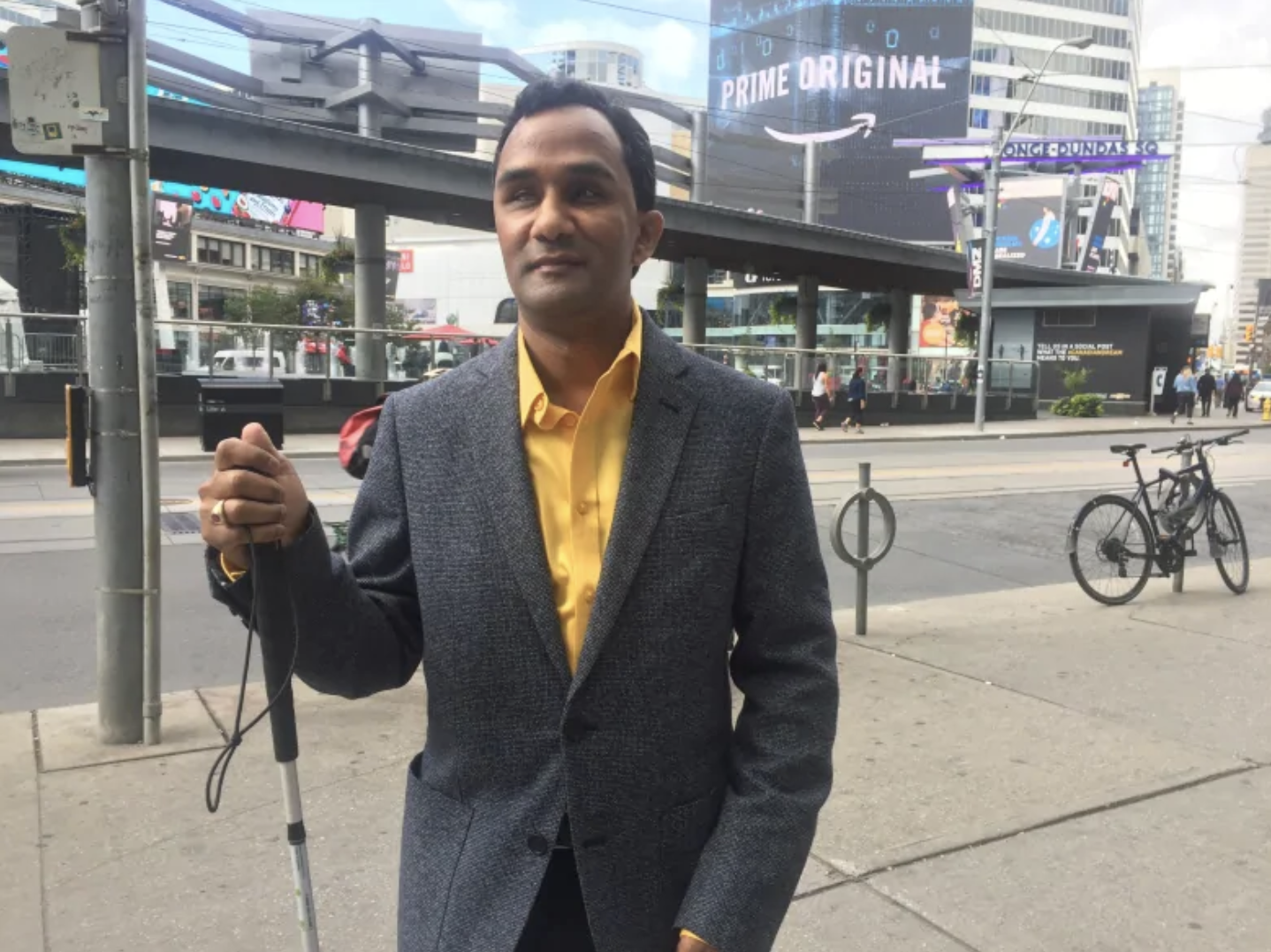 Kevin comes to CNIB with plenty of business experience. In 2012, he launched TellMe TV, a service that provides audio-described movies on demand. This year, he launched MenuVox, a mobile app for browsing restaurant menus. Kevin says he hopes that his work can improve the world around him.
Design the Inclusive Experience
In 2014, Kevin gave a talk at TEDx RyersonU called "Design the Inclusive Experience." He told the story of TellMe TV and discussed how to create accessible, inclusive work. You can watch the talk on YouTube and also below:
"I think I'm the kind of person that sees chaos in the world and just has a need to turn that into order," he said. "There's a certain aspect of being drawn to things you can always improve upon and things you can see as being better. Whether that's a radio station, or whether that's people or, whether that's entrepreneurs, I think that there's a certain aspect of that in what I do, just drawing out the best version of things from wherever it is I'm working."