The holidays are here and we at Knowbility want to start by sending best wishes and deepest gratitude to our community. Despite the challenges of 2020, we have much to be grateful for.
We are thankful each day to be a part of this community of people with disabilities and other advocates of equal access to the technology and opportunity of the 21st century. We are grateful for the steady progress we make together, raising awareness and improving skills to meet this critical challenge.
In the midst of the uncertainty caused by the pandemic, Knowbility continues to focus on our mission to create an inclusive digital world for people of all abilities. It has never been more important than it is now when we must work, learn, socialize, and engage in civic activities remotely.
Knowbility wrapped up the competition phase of the Accessibility Internet Rally (AIR) and the newly accessible NPO sites are off to be judged by the experts. Watch for the awards in January! As well, we continue to host our monthly interactive workshop series, provide support to teachers of K12 students with disabilities working from home, recruit people with disabilities to serve as paid participants in user studies, provide audit and consulting services to institutions, and present thought leadership for conferences and community collaborations. Read on to learn about our recent activity and how you can get involved.
Onward!
Upcoming Events
Giving Tuesday: Support AIR – the Accessibility Internet Rally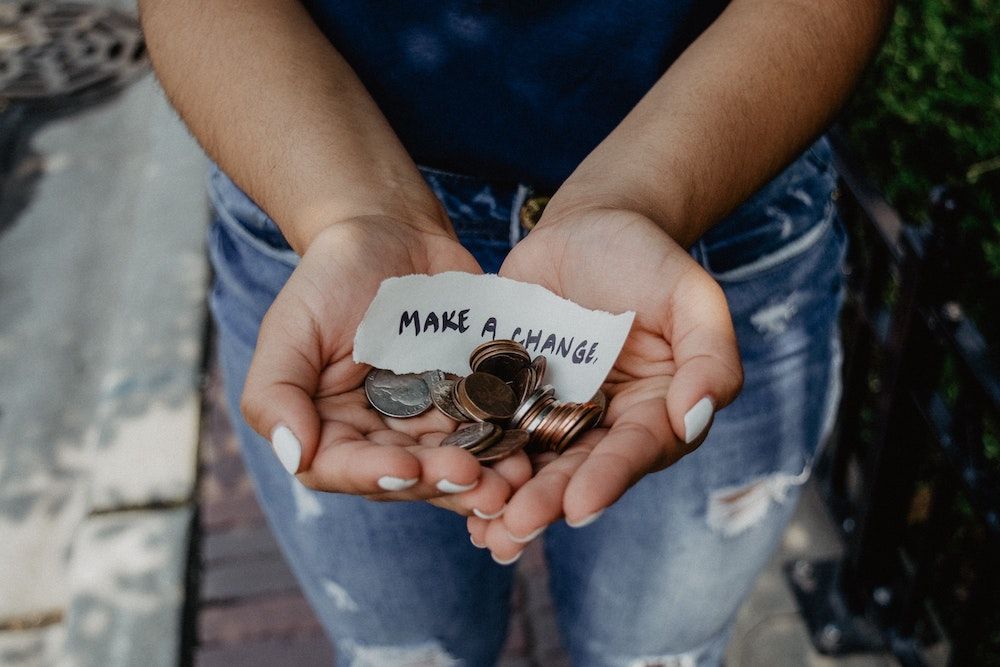 Our #GivingTuesday focus is AIR. This award winning program launched our organization more than 20 years ago and in 2020 is chaired by Joe Devon. AIR teaches entire communities how and why to remove barriers to digital participation for millions of people with disabilities. Your donations from now until the end of the 2020 will support AIR, ensuring this community collaboration continues into the future.
Introduction to Accessible Data Visualization
Thursday, December 10, 9:30 AM CT
Accessible Data Visualization: Developing Strategies and Skills for making data visualizations accessible
Join us for our last interactive workshop of the year with Frank Elavsky, a Data Visualization and Accessibility Engineer and Designer with Visa. This workshop will focus on developing strategies and skills for making data visualizations accessible. The content is focused so that the takeaways can be applied to many different contexts where data visualizations are created, from tools like Excel or Tableau to coding environments like JavaScript, R, or Python. You won't want to miss this great workshop!
Register For Accessible Data Visualization →
Scholarships for our Events
People with disabilities are among the most affected by economic downturn. We don't want financial worries to be the reason you cannot level up your accessibility skills. If you need financial support to attend, please email operations@knowbility.org to apply for a limited number of scholarships.
Highlights From Our Blog and Beyond
What is EPUB?
By Becky Gibson, Knowbility Sr. Accessibility Strategist
"When you have a disability of any type it is much more difficult to do your civic duty and vote. Studies have shown it is more difficult to vote at a polling place if you have a disability than voters without disabilities."
Read this short primer on EPUB:
From The Experts: Global Digital Accessibility Developments During COVID-19
By Robin Christopherson, AbilityNet Head of Digital Inclusion
"I've been hosting a series of monthly webinars with senior accessibility guests from global brands such as Microsoft and ATOS, and UK giants like Barclays and Sainsbury's. We've been talking Covid, the challenges and opportunities the crisis brings, agile adjustments, digital inclusion and much, much more."
Read what leaders in tech have to say about accessibility amid Covid:
Read From Accessibility Experts
Coming Soon: Blog series to help philanthropists improve accessibility
Our Executive Director Sharron Rush has noted the energy and speed with which the philanthropy sector has developed support mechanism for struggling nonprofit organizations. While we are grateful for the emergency grant funds, helpful webinars, and QA with foundation leaders, accessibility is often overlooked. We will launch a series to help these leaders understand the stakes and how to improve accessibility for nonprofits like ours that proactively hire people with disabilities. These are great resources – let's be sure that staff of all abilities can access and use them!
The series will include:
6 Tips to Make Online Grant Applications More Accessible
Fundraising Campaign Platforms for All
How Knowbility Creates Accessible Online Events
Pro tips for designing welcoming, accessible meetings
Sharron Rush, Knowbility Executive Director: "Organizations like ours that advocate for equal opportunities for people with disabilities proactively hire disabled people. Therefore, when resources are not accessible to the assistive technologies or adaptive strategies people with disabilities use, inaccessibility derails the effort and adds an unnecessary burden to the engagement."
Help us Shape John Slatin AccessU 2021
AccessU lives on as a virtual conference again in May of 2021. The deep dive preconference is May 13 and the 5-track training event on May 18-20. To be sure we meet your current training needs, we invite you to share a bit about yourself, your questions around accessibility, and your hopes for the AccessU 2021. We are still working on a virtual ice cream truck!
Take our survey here:
Call for Proposals for John Slatin AccessU 2021
John Slatin AccessU will be held online this May! We want to hear from you if you're a professional in accessibility, have strong teaching skills, and want to share your knowledge to help build in inclusive digital world. AccessU 2021 will encompass five tracks in topics including development and testing, content accessibility, and more.
The deadline to submit your proposal is Friday, January 29, 2020, 11:59 PM CST.
You can submit your proposal on the following page:
Featured Accessibility Service
HelpDesk
Knowbility's Accessibility HelpDesk offers a solution for organizations that need regular advice from accessibility experts. With a HelpDesk subscription, you prepay for consulting hours at a discounted rate and get access to our team. You don't have to go through a time-consuming project scoping and contracting process.