Knowbility's Eric Eggert kicks off this year's Inclusive Design 24 tomorrow morning at 1 a.m. Eastern Time. Inclusive Design 24 is a day-long online conference organized by the Paciello Group and features live presentations on accessibility by 24 speakers.
[caption id="attachment_2315" align="aligncenter" width="300"]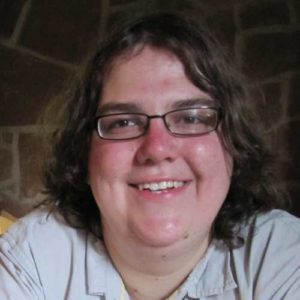 Photo of Eric Eggert[/caption]
Eric Eggert is a web developer and accessibility educator based in Essen, Germany. His talk, titled "ARIA Serious?" will explore the problems that result when ARIA (Accessible Rich Internet Applications) is used incorrectly. ARIA is a technical specification introduced as part of HTML5 in 2014 that helps make dynamic web content accessible to people with disabilities.
Depending on how this nascent technique is used, sometimes developers may unintentionally introduce barriers into their products rather than improving the web.
"The promise is that ARIA makes websites more accessible, but when it's used wrong it can go like horribly crazy," Eggert said. "The other problem too, is many screen reader users are not used to finding widgets, like interactive ARIA widgets, on websites. SO, sometimes, although it's technically accessible, using a simpler, more direct way to program something is a better approach."
Eggert will offer examples of how thoughtful planning and knowledge of user preferences leads to a better web experience for all.
Eggert has been with Knowbility since April 2016 and is part of the World Wide Web Consortium's (W3C) Education and Outreach Working Group. He's worked for the W3C's Web Accessibility Initiative. This is his first time presenting at Inclusive Design 24.
"It's really a pleasure to be picked as a presenter," he said. "So that should be fun. It's an illustrious list of names so will be really, really nice."
The conference starts tonight at 8 p.m. Eastern and will be broadcast live on YouTube. Live captioning will be provided. Videos of all of the talks will be available for later viewing.