SXSW is the largest tech conference in North America; what an outstanding venue to showcase accessibility for all! Knowbility served on the advisory board reviewing panel proposals and on the Dewey Awards nominating committee; Knowbility also had a strong presence at the world's largest Accessibility meet-up. What an exciting way to integrate the concerns of users with disabilities in the mainstream of tech buzz!!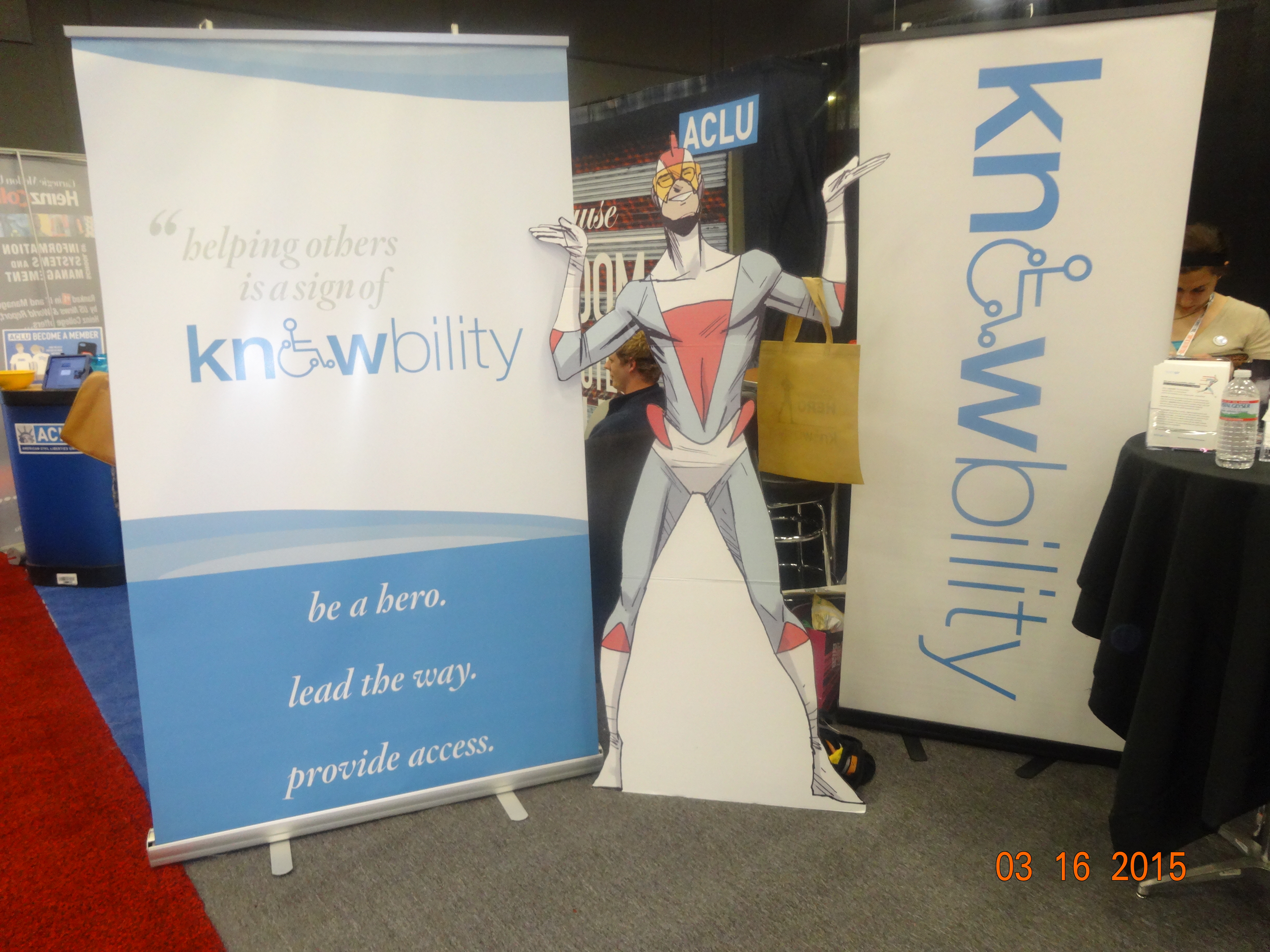 SXSW introduced the Social Good Hub - the official platform meant to be the way finder for attendees interested in social innovation, impact design, and cause issues related to technology. The United Nations Foundation sponsored a two day destination for attendees interested in collaborating, networking and entertainment relating to social good. Knowbility recognizes that the inception of the social good hub can have boundless potential to lift the experience of individuals with disabilities by bringing the spirit of collaboration of the brightest tech minds to solving problems of inclusion.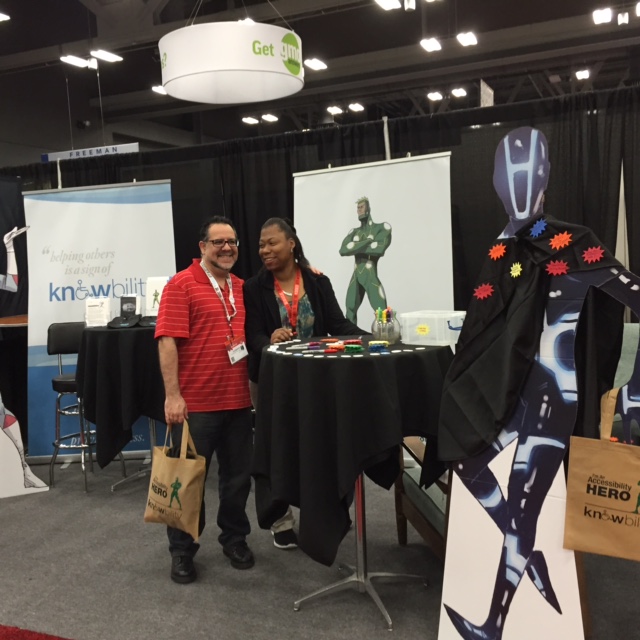 SXSW also featured notable innovations from IBM. IBM continues to innovate tech solutions for people with disabilities and many of them were showcased at the Startup Village at the Hilton. Way finding applications, as well as internal IBM tools for measuring and demonstrating accessibility....Exciting innovations from a tech giant!!
CSUN 2015 featured Knowbility Executive director, Sharron Rush, as a key contributor to the "Making WCAG 2 Support resources More Usable for You." discussion. This was a highly interactive panel to showcase work being done by the Education and Outreach Working Group, Sharron serves as co-chair of the working group. This discussion was to showcase work that is being done to make Web Accessibility Initiative (WAI) resources more discoverable, digestible, and useful. The discussion gathered feedback to be incorporated in later iterations of WAI resources. This highly interactive session was hugely successful.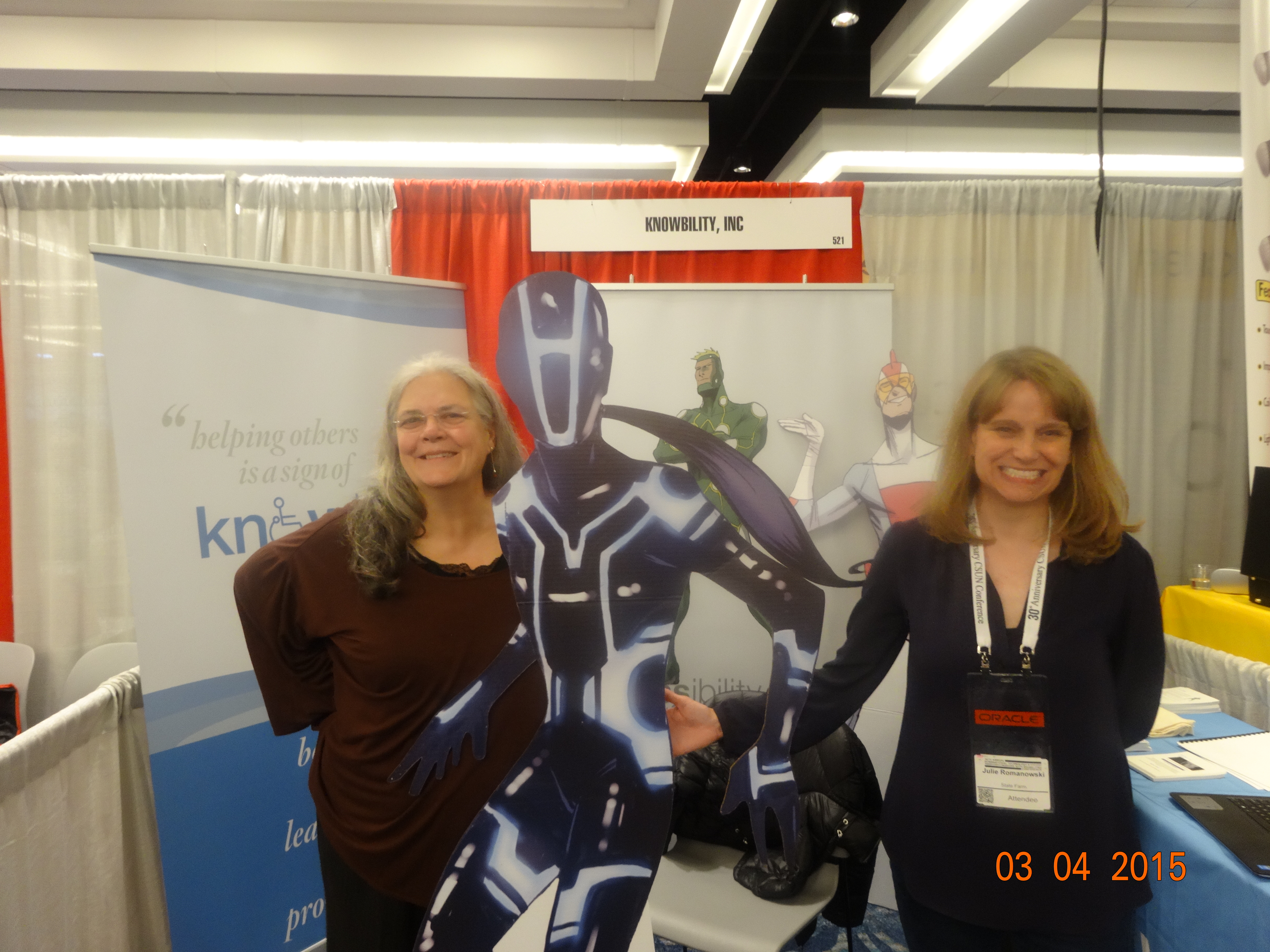 For more information you can check out the following tools….
CSUN featured an increasing number of web accessibility sessions than in years past. This is a reflection of the increasing interested in responsive design and accessibility for all. If you missed CSUN 2015 many of the same topics will be covered at AccessU this May in Austin, TX. It's not too late to register.
Knowbility hosted a small happy hour ceremony to hand out Community Heroes of Accessibility Awards. Board member Rich Schwerdtfeger gave awards to Steve Faulkner, the BBC Accessibility team, Julie Romanoski of State Farm and many more. Full list of honorees.